Epson Perfection
V800 Photo scanner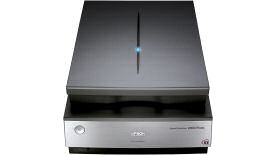 List Price
$899
This model has been discontinued.
No new model has been announced to replace this model.
V800 device scans at both 4800 and 6400 dpi.
ReadyScan LED Light Source for fast scans with no warm up time needed.
Epson's Exclusive Dual Lens System
Warranty
1 Year Standard Warranty
Epson V600. That is a flatbed scanner for HOME use. That's why it's $229, not $899. That model uses CIS cameras, not CCD cameras like the V850 model and up. If you want sharp, clean scans of your photos, then buy a CCD camera flatbed.