Beyond smart lies brilliant: a revolution in document imaging intelligence, only from Kodak
This scanner has NO limit on it's daily duty cycle.
The "hopper" holds 750 pages
B/W, Color, simplex or duplex
11"x17"
List Price

$80,000.00

Your Price
$73,600.00


Financing as low as $1495 a month with deferred payment options available.
We can match GSA pricing,
call us for quotes
kodak 1615962
Compare to similar models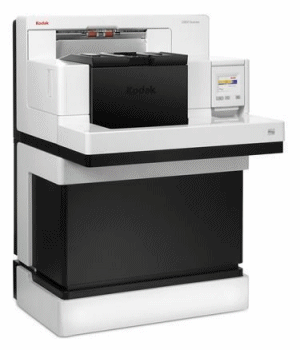 Scanning Speeds:
210 ppm 420 ipm
(Landscape: Color, 300 dpi)
That's 300,000 pages a day, 78 Million a year. (weekends off)

The Kodak i5000 series do NOT come with software to run the scanner, only drivers. If you need software to run the scanner directly, please review the
Capture Pro
software section in Accessories.