Large Format Scanners
ScanTastik carries the top brands of wide format scanners
SD One Plus Series
24" & 36" Scanners
Affordable Scanners for scanning @ 3.8 inches per second
(PC is required)
SD One MF Series
24" & 36" Scanners
Affordable Scanners for scanning @ 3.8 inches per second
(PC not required)
36" CL-MF Series
Standalone scanner with 21" Touchscreen
Color scans at 10" inches per second

Ready to scan bundles from $4590
IQ Quattro X Series
CIS Camera scanners for basic scanning.
Color scans at 7 or 14 inches per second.
36" CL Series
CIS Camera scanners for basic scanning.
Color scans at 10" inches per second
Ready to scan bundles from $5290

48" CL Series
CIS Camera scanners for basic scanning.
Color scans at 10" inches per second
Ready to scan bundles from $7380
HD Ultra X Series
CCD Camera based scanners for crisp, clear images and high speed
Handles documents up to 5/8" thick
HD Ultra X 60" Series
CCD Camera based scanner for those needing highest quality scans and a large scanning area. 9 Inches Per Second
Special $19,420
WideTEK 60" CL Series
CIS Camera scanners for basic scanning.
1/2 in. thick document clearance
Color scans at 8 inches per second
Ready to scan bundles from $11,990
IQ iFlex Flatbed
an 18"x24" flatbed scanner.
CIS Camera for basic scanning
Priced from $6441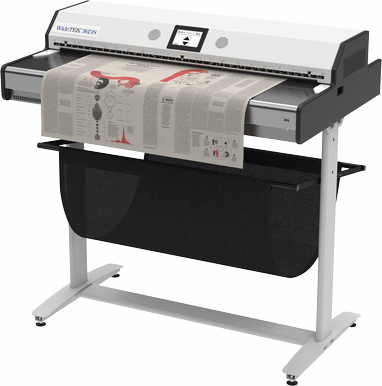 WideTEK 36" Double Side Scanner
WideTEK® 36DS - the world´s first wide format duplex scanner for digitization of two sided printed documents up to 36 inches (915 mm) in width. At a resolution of 300 dpi the scanner needs only 2.5 seconds to scan the front and back sides of a newspaper page in a single pass through the scanner.
Bundles priced from $25,400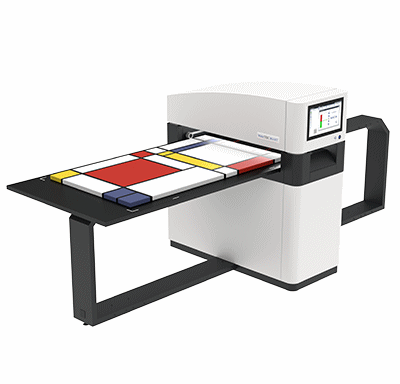 WideTEK 36" Artwork Scanner
The WideTEK® 36" ART enables contact free scanning of works of fine art like oil and acrylic paintings, watercolors, charcoal and pastel drawings, mixed media collages and antique works of art; at 600 dpi in formats up to 36 x 60 inches.
from $39,900
Why Contex Scanners?
Contex's newest state-of-the-art scanners are built to handle industry specific tasks and offer tailored scanning solutions for the commercial and public sectors.
The Contex IQ series is the leading scanning solution for the technical market. The Contex IQ scanner uses advanced, unmatched CIS technology to deliver high quality scans of drawings, maps, and other technical documents.
For high-productivity archiving teams and reprographics departments, the HD Ultra Series is a THEE solution. It's recognized as the market's fastest wide format scanner and has received the prestigious Best Wide Format Scanner award from Wide Format Imaging for two consecutive years.
The HD iFLEX flatbed is the most recent addition to the Contex line. This 18x24-inch scanner addresses the demands of specialty scanning and uses the same top quality camera technology as the HD Ultra. The iFLEX is capable of scanning documents up to 24x36, delivering the highest quality images in color, monochrome or grayscale. The flatbed is the most versatile scanner on the market today for wide format scanning of any type of original such as fine art, delicate or thick mounted, as well as odd originals like fabric or objects with shapes and depth.
Why Widetek Scanners?
Founded in 1994, Image Access is a technology market leader developing and delivering innovative large format scanners and digitization solutions to customers based in nearly every country across the globe.
Image Access scanners produce the highest quality image output at the fastest speed available in the large format market. We are committed to providing products with a focus on ecology and sustainability by using long-life LED illumination, ongoing compliance with electrical and ecological norms and standards, and through our own technological platform, Scan2Net® a recognized standard for reliability, flexibility and ease of use.
Image Access is the only scanner manufacturer that offers products in all large format segments:
Overhead scanners for valuable books more than A1 in size
Flatbed scanners for formats greater than DIN A3 / 12.5x18.5 inches
Sheet feed scanners for documents between 36, 48 and 60 inches in width
Duplex scanners for high volume production of double sided scans up to 36 inches
Fine Art scanners for non contact overhead scanning of 36 x 60"
Image Access has a large, highly qualified staff; the majority of whom are hardware, software and production engineers who put quality as their top priority - from the first idea for a new product, through development, series manufacturing, delivery to customers and what´s most important, after-sales service and support.