Contex SD One
MF 44 Inch


Large Format Scanner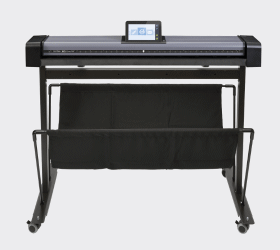 Shown with
Optional
Stand.
SD One MF 44"
Includes $200 Firmware Activation License
Scan speed @ 300 dpi: 1.9 inches per second
Sale Price
$4560
Request Quote
Lease purchase financing with monthly
payment plans available. Details here..
MPN: 5300D505003A
Free Shipping (except to West Coast States.)
OUR PRICES INCLUDE SCANNER ACTIVATION LICENSES !
An activation license can cost between $200 to $4,500, depending on the model.
Contex SD One MF 44" Features
Contex always strives to give you more: More details, more features, more possibilities and more quality! In our new large format scanner, SD One MF, we have compressed all our knowledge into one easily operated device. The SD MF large format scanner is equipped with a touchscreen the size of a tablet PC. This enables you to operate, edit, annotate, mark-up, file, and share your scans to optimize your workflow.
This scanner does NOT scan directly to a PC via USB cable.
You use the MF controller and scan to a network location via the ethernet port. You must have a "network" to be able to use the scanner. The software comes installed on the controller (Also means that you do not need a PC to run it). The software on the controller has VERY limited capabilities. If you want to do batch scanning, auto-file naming or image editing, you'll need to purchase the NextImage Scan & Archive software upgrade and install that software on a PC and run the scanner over the network.
SD One MF is a powerful standalone scanner that is also as tightly integrated with your printer as an all in one machine. All the benefits. None of the drawbacks.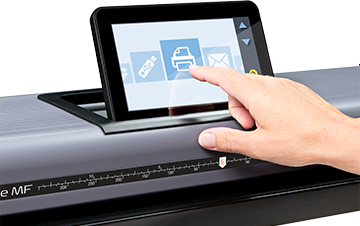 Personlize Your Scanner
Centered around you, not your scanner. Individual user profiles allow easy use by the entire team. Set up once, remember forever.
Scan direct to project folders
SD One MF remembers your preferences and scans direct to your saved project folder or mobile platform through integrated Cloud support. One click scanning is now at your fingertips.
Lightweight and Transportable
Many businesses find it convenient to be able to move their scanners around the office, close to archiving equipment or printers, for example. The compact, lightweight SD One MF fits into small spaces, is very easy to transport, and can be shared across you network, so you can use it from any location. 24" Weighs 19 Lbs. 36" Weighs 25 lbs.
Stand Options
SD One MF can be positioned to support your needs. Place it beside the printer on a low stand for full accessibility; position on a high stand, or sitting directly on the printer to save space. Your choice.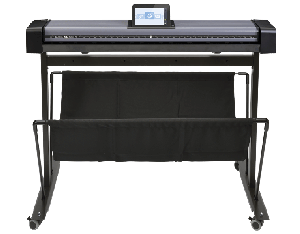 Secure scanning
Protect your data. Log in with your PIN each time you scan. (optional setting)
WiFi Enabled
The only WiFi enabled wide format scanner. WiFi compatibility
makes SD One MF easy to both set up and use.
Choose your printer
HP, Canon and Epson native printer drivers are included as standard.
Mark-up directly on the scanner
Save money on ink and media.No need to print before you mark-up your document. With a touchscreen the size of a tablet PC, you can make changes to your document right on your scanner. Ready to share or save.
Cloud Connected
Integrated Cloud support enables collaboration with clients and partners, as well as internal colleagues.
Common Specifications
for the SD One MF Series
Maximum Scan Width/
Max. Media Feed Width
SD One MF 24: 24/26.6"
SD One MF 36: 36/38"
SD One MF 44: 44/47.2"
Optical Resolution
600 dpi
Maximum Resolution
9600 dpi (software interpolated)
Maximum Media Thickness
0.03 in. or .75 mm
Accuracy
0.1% +/- 1 pixel
Data Capture (color/mono)
48-bit
Color Space
sRGB (24 bit) Grayscale (8 bit) Monochrome (1 bit)
Scan to USB key
Yes, USB 3.0 (does NOT scan directly to a PC via USB data cable.)
File formats
TIF, JPG, PDF, PDF/A
Power
USE / Requirements
33W – ENERGY STAR compliant
110/220/240V,60/50Hz
Weight & Dimensions LxWxH
MF 24: 32.2 x 8.9 x4.9 inch - 21.1 lbs.
MF 36: 45.8 x 8.9 x4.9 inch - 27.2 lbs.
MF 44: 53.1 x 8.9 x4.9 inch - 31.1 lbs.
Certifications/compliance
ENERGY STAR, RoHS, UL, CE, GOST-R, VCCI, FCC: CLASS A
In the Box:
Scanner (24", 36" or 44" model), 6' Ethernet cable, external power supply, installation guide, calibration poster, calibration sheet and cleaning cloth.
Warranty
2-year warranty parts replacement
Touchscreen
7" multi-touch Screen. 800 x 480 pixels
Memory (ram / flash)
8 GB / 16 GB
Destinations
Network PCs, Cloud, email, copy and USB
File Formats (Scan to USB)
PDF, PDF/A, TIF and JPG
Supported Printers
Selected network HP, Canon and EPSON wide format printers.
Supported Printer Heights
From 33.5 to 47.3 inches in about 2 inch increments)
Supported OS
Windows 10, Windows 8.1-32 and 64-bit,
File Formats (Cloud and file)
PDF, PDF/A, TIF and JPG
Cloud Destinations
Dropbox, Google Drive, Microsoft Sky Drive, Box.com
Network
Wireless (IEEE 802.11b,g,n)
up to 150Mbps / Gigabit Ethernet
Country of Origin
Designed in Denmark, manufactured in China
Warranty
2-year warranty parts replacement
What's in the box
Scanner (24", 36" or 44" model), 6' Ethernet cable, external power supply, installation guide, calibration poster, calibration sheet and cleaning cloth.
SD One MF Scanning Speeds
Scanning Speed* (inch/sec.):
Scanner speed while scanning 36-inch wide document.
150 dpi Color/Monochrome
3.8 Inches per second
300 dpi Color/Monochrome
1.9 Inches per second
600 dpi Color/Monochrome
1.0 inches per second
SD One MF Stands for
the 24, 36 and 44" models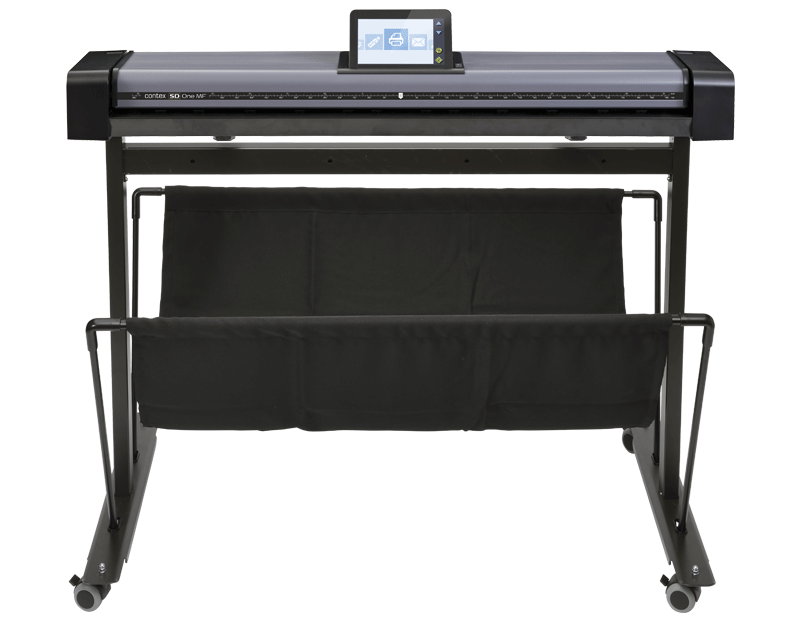 The above photo is a MF 36" resting on a Low Adjustable Stand,
which comes with a Document Catch Basket
Warranties for the SD One Plus Series
For the SD One Series, these models include a 2 year Parts Warranty.
This means you will be sent the parts and YOU will perform the repair.
A two year on site warranty is available for $1391
Call ScanTastik for more details.

(has closeups of screen & editing too)