The Contex HD Ultra X 4250
42" Large Format Scanner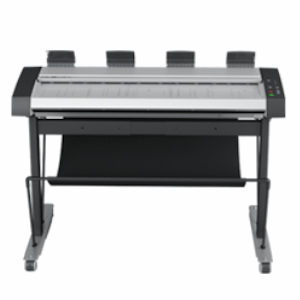 Stand and software sold separately. Please check the pricing tab below for those.
Contex Ultra X 4250
42"Large Format Scanner
Scans 42 inch widths, unlimited length
Color scans at up to 8.9 inches per second (RGB)
High Res. 1200 dpi CCD cameras
Automatic crop and deskew
4250 Base Price

$9995

Includes $1750 Firmware Activation License

Financing as low as $232 a month with deferred payment options available.
MPN: 6700G514
2021 Q2 Special #1

Purchase the BUNDLE for the SAME price as the Base Model
Contex HD Ultra X

4250 Scanner

NextImage - Reprograhics Edition
42" Standard Stand w/ basket
Warranty upgrade to 24 Month OnSite
Priced Separately


$12,800



Bundled Price


$9,995

Call ScanTastik @ 1-800-977-4935 if you need a formal quote
or use our
Request A Quote
form
Superior technology for your large-format
HD Ultra X is the fastest collection of scanners Contex has ever made. With a top speed of up to 17.8 ips, you can increase your workflow tempo significantly. You can also switch between three different speed levels directly on the scanner's intuitive touch panel.
With the HD Ultra X series, Contex has reduced the total cost of ownership. They have installed optimized LED lights, so you don't have to think about replacing the lamps. Nor do you have to worry about maintenance to the same extent as other large format scanners. Best of all they've made the glass super-resistant to scratches and created a paper handling design that will prolong the life of your consumables.
All the Contex HD Ultra X models include a 2 year Parts warranty.