Contex IQ Flex 24 Inch Large Flatbed Scanner
C Size Flatbed
Scan small and large documents
– up to 18 x 24 Inches
A flatbed scanner for creativity, careful document handling and book scanning

Full Color 200 dpi Scan in 6 seconds.
Ideal for Fragile Documents, photos, newpapers, canvas paintings and more. Easy to use Book and Oversize Scanning modes.
You can connect the scanner via Ethernet cable, or Wi-Fi to your Network. You can control the scanner via the 7" Controller, via PC across the Network or you can connect directly to a PC and add NextImage software for even more editing and batch scanning.
The scanner includes a USB slot to scan directly to a USB Stick for walk-up scanning.
2021 Q1 Special Bundle Price:
IQ Flex Flatbed Scanner
NextImage Scan/Archive Software
Three Year Onsite Warranty
Regular Price


$9,160
Sale Price
$6,290
Save over $2,800
Contex IQ Flex Bundle
(includes scanner, NextImage s/w and 3 year onsite warranty upgrade)
Nextimage Scan & Archive Software


(Digital Download)
OUR PRICES INCLUDE ACTIVATION LICENSES !

Call ScanTastik @ 1-800-977-4935 for pricing
or use our
Request A Quote
form
Creativity and productivity without compromise
The large flatbed surface, fast scanning speeds and ultraflexible design makes the Contex IQ Flex the perfect solution for the demanding user. Protect fragile originals by placing them gently on the scanner bed or utilize the flexibility to scan books, textile, wood, original artwork or anything you would like to transform into digital content. The IQ Flex is the most flexible A2/C-size flatbed in the market.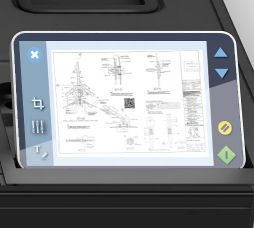 Operate from the touch panel or install the Nextimage software and run it from a remote PC.
Flexible design means endless opportunities
Combine materials like never before. You can place anything on the scanner bed and let the IQ Flex do the scanning. The IQ Flex supports scanning any shape or size and can be used to scan original artwork, create product catalogs or make digital archives of your most fragile originals.
When the image is a shape – light is the solution
Shadows are normally unwanted when scanning originals with folds and other shapes. The iFLEX scanner has ultra-bright LED light that best emulates natural light in a flatbed design and eliminates unwanted shadows in your originals. When scanning shapes, like brail, carvings or plants, the light source is carefully designed to capture the shadows that make up the shapes of the objects. We call this Natural Light.
Quality is a brand promise
The IQ Flex's high color fidelity can be delivered in Adobe RGB, Device RGB, sRGB or even RAW RGB in full 48-bit color. The IQ Flex uses CIS Contex CleanScanPlus
Up to A1/D-size originals
A simple guide in Nextimage will help scanning documents twice the size of the scan bed. Simply place the documents and follow the guide. This truely makes the IQ Flex an A1 scanner in a A2 size.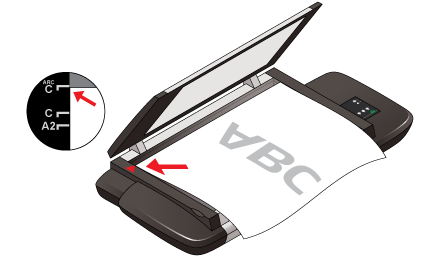 Gigabit Ethernet with xDTR2 standard
Scanner sharing across a network, and sending files to remote desktop
Enhanced image quality with Contex patented CIS technology and new CIS modules
Superior image quality with Contex patented color-fringe removal (CFR)
ENERGY STAR compliant, using just 1W in standby
1200dpi optical resolution standard
All-Wheel-Drive (AWD) for a perfect grip on your documents
See what you scan with face-up scanning
One-touch scanning
Up to 24" wide document handling
Delivering 3 times the bandwidth of USB2, our unique Gigabit Ethernet implementation with xDTR2 is lightning fast and accelerates workflows even further via network sharing, where scans can be controlled from any computer.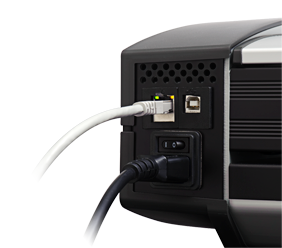 IQ Flex Flatbed Scanner
Specifications
Maximum Image Area
19.2" x 25.2"
Optical Resolution
1200 x 1200 dpi
Maximum Resolution
9600 dpi
Camera Type
CIS Camera (coupled with Contex CleanScan image enhancement)
Scan Speed
@ 200 dpi RGB Color or Grayscale or monochrome
Full Color 200 dpi Scan in 6 seconds.
Accuracy
0.1% +/- 1 pixel
Data Capture (color/mono)
48-bit/16-bit
Color Space
Adobe RGB / sRGB / Device RGB / Raw RGB
Supported OS
Windows 10, 8, 7 and Vista
Cloud Destinations
Dropbox, Google Drive, Microsoft OneDrive, Box.com, HP Eprint
Network
Wireless (IEEE 802.11b, IEEE 802.11g, IEEE 802.11n) up to 150Mbps / Gigabit Ethernet
Software
Contex LINK networking and cloud access utility.
WIDEsystem driver and scanner maintenance utility.
64 Bit TWAIN Driver included for use with many applications
File formats
PDF, PDF/A, TIF and JPG
Extended File Formats (with NextImage5)
TIF, JPG, PDF, PDF/A, DWF, CALS, BMP, JPEG-2000(JP2), JPEG2000 Extended(JPX), TIF-G3, TIF-G4, multi-page PDF and others
Touch Screen
7" Multi Touch Screen. 800 x 480 pixels
Memory (RAM/Flash)
8GB / 16GB
Destinations
Network PCs, Cloud, Email, Copy and USB key (USB3.0)
File Formats
PDF, PDF/A, TIF and JPG
Supported printers
Selected HP, Canon and EPSON wide format printers. See full list at Contex.com
Power, Weight & Dimensions
Weight & Dimensions LxWxH
77 lbs. LxWxH: 46 x 26 x 8"
shipping weight 95 lbs.
Certifications/compliance
RoHS, cUL, CE, Customs Union, CCC, VCCI, KC, BSMI, Ukr, ENERGY STAR certified
Power Consumption
(Ready / Sleep Mode / Scanning)
Max 10W / 0.5W / 23W – ENERGY STAR certified
Power Requirements
100 – 240V, 60/50Hz, 80W
Warranty: 2 Years Fast, easy parts replacement.
Warranties for the IQ Series
Including the IQ Flex, IQ 3600 and IQ 4400 models
Video of scanning an oversized document on the flatbed: