MFP Repro Solution
featuring the IQ Quattro Series
Turn all your large format printers into powerful MFP Repro solutions

Fits all leading large-format printers
An MFP Repro solution from Contex can turn any new or existing printer into a copier, giving you the small footprint you need without compromising on performance and versatility.
The Contex MFP Repro bundle includes
an IQ Quattro Series scanner, a 21.5" Touch screen, a high adjustable stand, and the full version of Nextimage Repro software.
A PC is required (not included).
The MFP Repro Solution
comes in different scanner model configurations:
Each MFP Repro Solution bundle includes: the scanner model listed, adjustable stand, a 21.5" Multi-touch screen monitor, and Next Image Repro Software. The LOW or HIGH stand is the SAME price. Just let us know which one you need.
All the IQ Quattro Models scan in grayscale or Black-White
at 14 IPS, inches per second
Add a Contex scanner and turn your printers into copiers
An MFP Repro solution from Contex can turn any new or existing printer into a copier, giving you the small footprint you need without compromising on performance and versatility. We have solutions for any environment—from occasional walk-up copying, printing and scanning in the office, to high-volume operator-driven services in reprographics departments, copy shops and printing and scanning service centers.
Contex offers full-featured MFP Repro solutions for scanning, copying, sharing and enhancing. You get outstanding image quality, with real-time view of enhancements and automatic cleanup of faded, dirty, or poorly shaded documents. Built-in workgroup collaboration capabilities mean anyone can scan to email, scan to folder, and share the scanner with others on your LAN or with some models via Gigabit Ethernet. The Contex MFP Repro bundles include a scanner, intuitive Nextimage Repro software for scan + copy and a new IQ stand to fit even more printers.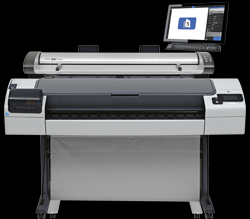 (Keyboard/printer not included)
For your best ergonomy, Contex offers the choice of operating the 21.5" touch screen from left or right side of the scanner.
In addition, the screen stand has
a height adjustment: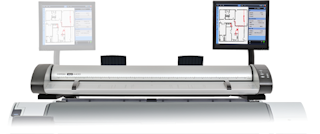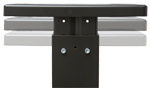 Unlimited printer support at no additional cost
Scanner sharing across a network, and sending files to remote desktop
SnapScan: Scan - Enhance - Save
Integrated Multi-Function Software
Touch-screen compatible - perfect for MFP and ScanStation use
Scan to multipage PDF or TIF
Simple and Powerful GUI with clear controls
64-bit Windows compatible
Real-time image adjustments – no re-scanning
Built-in printer support for HP, Canon, Epson, others
Batch mode for higher volume jobs
Auto file-naming templates for easy indexing
Scan-to-email sends images to anyone, anywhere
Undo/Redo buttons and keyboard shortcuts
ICC and Closed-Loop Color copying
Auto palette creation for 8-bit indexed scanning
Mount your scanner above your Printer: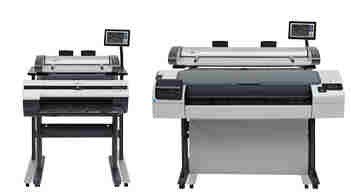 The MFP High Stand is a height adjustable stand that starts at 40" and can be raised to 48" in one inch increments to fit above your wide format printer
MFP Repro Scanner Comparisons
NOTE these scanner models are not the same as the unbundled ones
Model
IQ 2400
SD 3620
IQ 4420
200 dpi RGB Color
2.0 ips
200 dpi Grayscale
Monochrome
14.0 ips
Maximum Media THICKNESS
0.08" (2mm)
Optical Resolution
1200 dpi
Maximum Resolution
9600 dpi
Dimensions
(LxWxH)
53.1 x 18.9x 6.3"
The rest of the specifications are the same as the respective class of scanners. (IQ 4400 or SD3600)
Stand, Screen and PC Platform
Adjustable Stand
Right or left side touch screen mounting. Height adjustable from 39 to 47.0 in about 1 inch increments.
Touch Screen
21.5" Multi Touch Widescreen.
Full HD TFT LCD, 1920x1080 dpi
PC Platform for CPU (PC NOT Included)
Max PC size/weight: 490x400x107mm, 12kg (19.3x15.7x4.21in, 26lbs.)
Recommended PC
"Slimline" desktop PC, 2.0GHz Intel Core 2 Duo or faster. 2GB RAM
Full Featured Nextimage Repro Software
Operating System
64-bit: Windows 10, Windows 8, Windows 7, Vista
File formats
TIF, JPG, PDF, PDF/A, DWF, CALS, BMP, JPEG-2000(JP2), JPEG2000 Extended(JPX), TIF-G3, TIF-G4, others
Software Key Features
Scan to Email / Copy / File
Accessories for the MFP Repro Series
There are no Accessories available for this Series
We do not have any current reviews of this product.
Please follow the link below to add your review:
Product Reviews Form
Best Sellers


IQ Flex
18" x 24"
Flatbed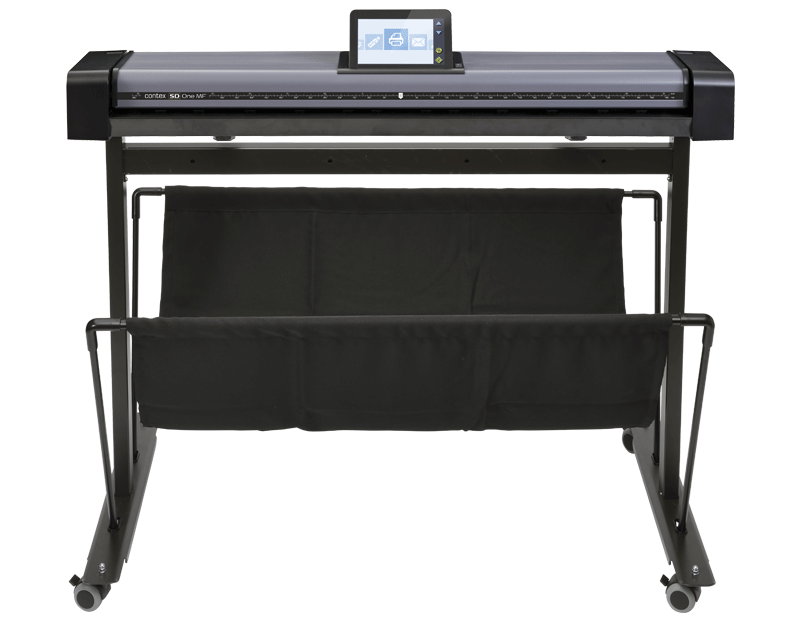 SD One MF

24" & 36"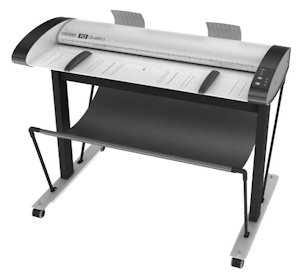 IQ Quattro
36" & 44"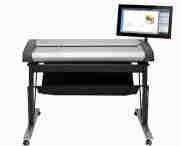 HD Ultra X
36", 42"
& 60"
Best Sellers