Contex HD Ultra X 6050
60 Inch Large Format Scanner
The world's fastest
CCD Camera
Large Format Scanner!
Scans at up to 17.8"
Inches Per Second (IPS)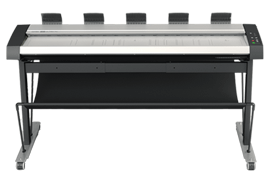 Stand and software sold separately. Please check the pricing tab below for those.
HD Ultra X 6050
60 Inch Scanner
Your Price

$16,350
Includes $1750 Firmware Activation License

Lease purchase financing with monthly
payment plans available. Details here..
MPN: 6700G503
Call ScanTastik @ 1-800-977-4935 if you need a formal quote
or use our
Request A Quote
form