Kodak Scanners

*ppm means pages-per-minute ipm means images-per-minute (duplex mode)
Wi-Fi, PC and Network scanners
Kodak Alaris
s2060w
60 ppm / 120 ipm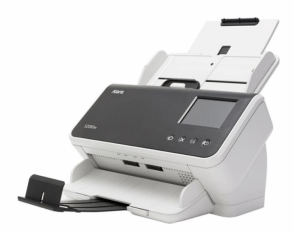 Wi-Fi, Network or Desktop
$940
(NOT a stand alone scanner for sharing in departments)
Kodak Alaris
s2080w
80 ppm / 160 ipm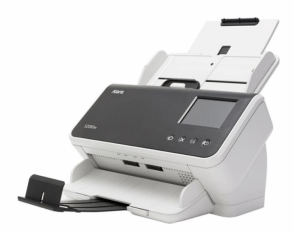 Wi-Fi, Network or Desktop
$1300
(NOT a stand alone scanner for sharing in departments)
Kodak
ScanStation
730ex Plus
70 ppm / 140 ipm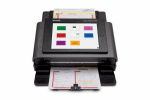 $2269
(Stand alone scanner for sharing in departments)
NEW Midvolume Production Scanners
Kodak S3060
60 ppm / 120 ipmDDC:25,000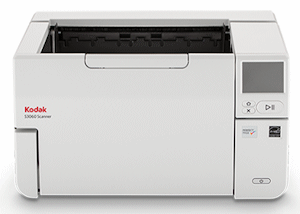 Regular Price $3425
Instant Rebate: $200
(until 6/30/2021)
Sale Price $3225
Kodak S3100
100 ppm / 200 ipmDDC:35,000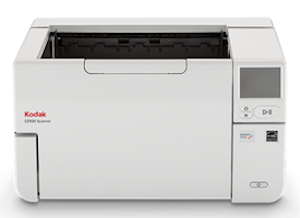 Regular Price $4711
Instant Rebate: $275
(until 6/30/2021)
Sale Price $4436
Kodak S3120
120 ppm / 240 ipmDDC:45,000
Regular Price $5997
Instant Rebate: $350
(until 6/30/2021)
Sale Price $5647
Recently Discontinued Scanners
(Some stock left)
We can match GSA pricing, call us for details
Best Scanner deal on our Website!
Kodak s2085f
85 ppm / 170 ipm
With Letter Size
ADF and Flatbed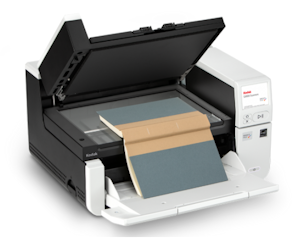 Regular Price $2568
Instant Rebate: $150
and bonus 3 year warranty
Sale Price $2418
(must purchase by 6/30/21)
Kodak S3100f
100 ppm / 200 ipm


With 11x17" ADF &


Letter Size Flatbed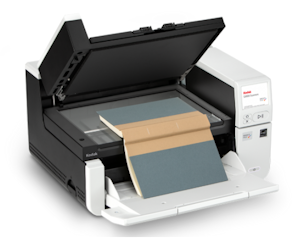 Regular Price $5140
Instant Rebate: $300
(until 6/30/2021)
Sale Price $4840
1 Year Warranty
High Speed, Production Scanners:
Kodak i4250
110 ppm / 230 ipm

$9195DDC:65,000
Kodak i4650
130 ppm / 260 ipm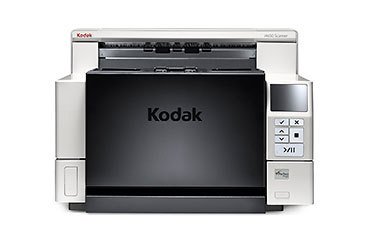 $13,795DDC:100,000
Kodak i4850
150 ppm/300 ipm

$18,395DDC:150,000
All Kodak scanner models have Kofax VRS options
We can match GSA pricing, call us for details
i5000 Series scanners:

unlimited

daily duty cycle for the most demanding scanning needs
Kodak i5250
150 ppm / 300 ipm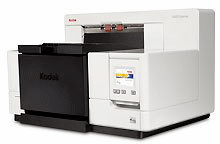 $27,600
Kodak i5650
170 ppm / 340 ipm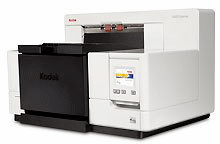 $41,400
Kodak i5650S
Three output trays to sort and stack documents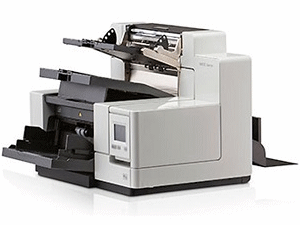 $50,600
Kodak i5850
210 ppm / 420 ipm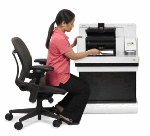 $73,600
Kodak i5850S
Three output trays to sort and stack documents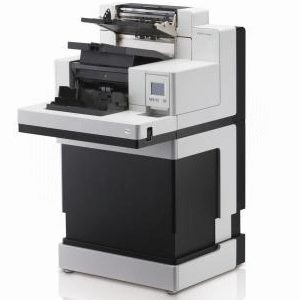 $82,800
These models deliver speed, image quality, and advanced paper handling, as well as true ease of integration and compatibility with more than 300 imaging applications. They have unlimited daily duty cycles of scanning. They can scan around the clock, three 8 hour work shifts, producing up to 300,000 images per day.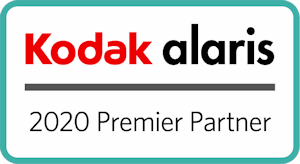 Kodak scanners, services and parts are marketed and sold by Kodak Alaris Company.
For virtually trouble-free operation, nothing surpasses the family of document scanners from Kodak, the industry leader in production scanning. Whether you need to scan 100,000 or more documents every day or 100 documents in the shortest time possible per day, there's a scanner with the volume capacity and speed to support cost-effective processing for you.
ScanTastik has been an Authorized Reseller of Kodak products for over 20 years.