The Kodak Scan Station 730EX Plus scanner.
A network document scanner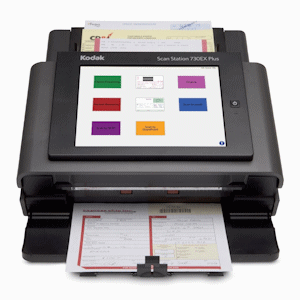 Call it a walk-up command center for managing your business documents. Connect and scan directly to your network. A truly stand-alone scanning station. No remote software management needed.
Compare to similar models
Kodak ScanStation 730ex Plus
70 ppm/140 ipm

List Price
$2700
Your Price
$2430

Monthly leasing options available*

The "Plus" can also scan documents directly to a customer's fax machine.
Watch the two Minute video: