Canon Scanners


Daily Duty Cycle (DDC) is the recommended daily number of scans.
ppm is pages per minute, ipm is images per minute (in duplex mode).
Canon Scanner
DR-G2090
Scan sizes up to 11"x17"
90 ppm/180ipm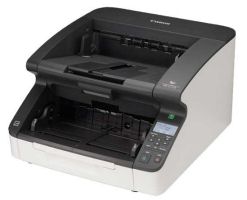 $3,746
DDC=30,000
pages per day
Canon Scanner
DR-G2110
Scan sizes up to 11"x17"
110 ppm/220ipm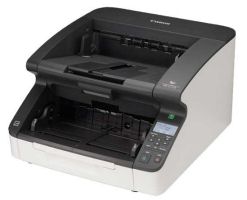 $4,496
DDC=50,000
pages per day
Canon Scanner
DR-G2140
Scan sizes up to 11"x17"
140 ppm/280ipm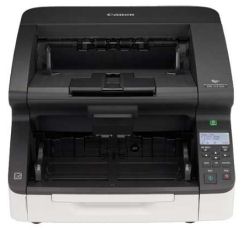 $6,746
DDC=70,000
pages per day
Canon Scanner
DR-X10Cii
Top Production Scanning with 60K DDC.
Scan sizes up to 11"x17"
130 ppm/260ipm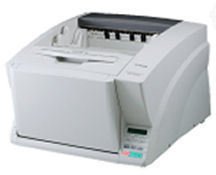 $13,496
DDC=60,000 pages per day
Canon ScanFront 400
Network document scanner
The ScanFront 400 network scanner offers high-quality scanning of 45 pages per minute (90 ipm). Using the large 10.1 inch color touch-screen, you can scan directly to e-mail, FTP, shared folders, and USB sticks.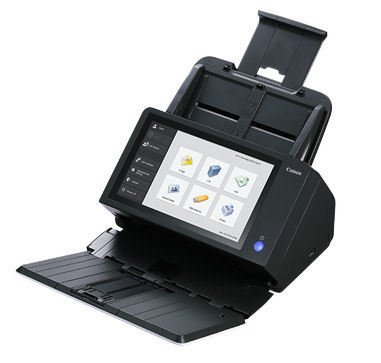 $1496
Canon Flatbed F120
Flatbed, document scanner
This Canon flatbed scanner offers scanning of 20 pages per minute (36 ipm).
$329
Canon Document Scanners


No matter which model you choose, innovation and value come standard. After all, that's what people expect from Canon's DR-Series Scanners. That's because our scanners offer the kind of high-performance features that make converting paper documents easier. Like high-speed precision feeding technology, compact design, high-speed color capability and even flexible configuration options. And with so much advanced scanning technology to choose from, you're sure to find the imaging muscle you're looking for.
Canon scanners come with different warranties. Some come with one year exchanges, advanced exchanges and various on site repair programs. Canon uses WorldWide Tech Services. The world wide service organization chosen by Canon to install and maintain its DR-Series Scanners. WWTS offers a complete selection of installation and service packages, and the expertise to be your company's top choice. ScanTastik offers these Canon certified warranty programs on each of the Canon models you see listed below. Contact ScanTastik for more information.
Scanning speeds: PPM is pages per minute. IPM is images per minute (duplex mode)