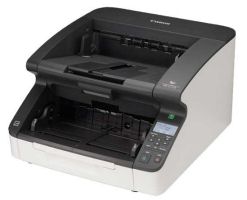 110 PPM/ 220 IPM
B/W, color duplex speeds
in LANDSCAPE mode.
Compare to similar models
Special #1: Trade-In your old scanner* and receive a discount on a new DR-G2110.
*Eligible scanners must be at least 80 pages a minute (portrait) speed, cannot be the same model.
Special #2: Purchase a DR-G2090/2110/2140 and receive a Canon Flatbed 201 free (while supplies last). That's an 11"x17" flatbed - a $1,000 value.
Note: Specials are mutually exclusive. Must choose either Special #1 or Special #2.
There are TWO models: The USB Only, and the USB Plus Ethernet model. The price and specifications are the same except one has both USB and Ethernet ports, the other ONLY has a USB 3.1 port for security reasons.