Contex HD Ultra X 3650
36 Inch Large Format Scanner
A fast scanner with CCD cameras for the sharpest of images.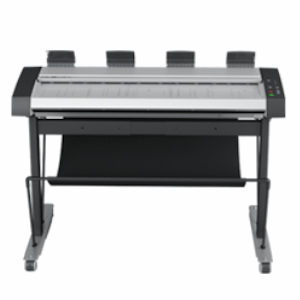 Stand and software sold separately. Please check the pricing tab below for those.
Contex HD Ultra X 3650
36 Inch Large Format Scanner
Scans up to 36 inch widths, unlimited length
Color scans at up to 8.9 inches per second (RGB)
High Res. 1200 dpi CCD cameras
Automatic crop and deskew
Your Price
$9387

Includes $2000 Firmware Activation License
Software and Stand not included

Lease purchase financing with monthly
payment plans available. Details here..
MPN: 6700G510
Call ScanTastik @ 1-800-977-4935 if you need a formal quote
or use our
Request A Quote
form
Superior technology for your large format
The HD Ultra X series scanners are the fastest collection of scanners Contex has ever made. With a top speed of up to 8.9 inches per second (ips) on the x50 series, you can increase your workflow tempo significantly. You can also switch between three different speed levels directly on the scanner's intuitive touch panel.
With the HD Ultra X series, Contex has reduced the total cost of ownership. They have installed optimized LED lights, so you don't have to think about replacing the lamps. Nor do you have to worry about maintenance to the same extent as other large format scanners. Best of all they've made the glass super-resistant to scratches and created a paper handling design that will prolong the life of your consumables.
All the Contex HD Ultra X models include a 2 year parts warranty.
Contex HD Ultra X 36 Inch Scanner
Features
Watch the 2 Minute video:
Scan your documents three times faster and enhance the file in
AutoCAD, ESRI and other document workflows
The new HD Ultra X delivers the best quality image in the world today. No matter whether you scan maps, drawings, posters or fine art, you'll always capture every detail, on the first try. Designed to meet the needs of technical experts, graphic professionals and reprographics departments, the new HD Ultra X is simply the best large format scanner available. Choose between 36, 42 or 60 inches width, each in two different configurations to fit your needs for productivity and image quality. A space-saving MFP version is also available.
The ultimate standard for your digitizing needs
With Contex-enhanced CCD imaging, archiving and productivity-boosting features, you get best-in-class image quality and the fastest and most efficient way to scan, copy, file and archive wide format images, drawings, documents and records.
The HD Ultra X is built for productivity, and the key to productivity for high-volume applications is speed. Not just "inches per second" but actual throughput. Able to scan three times as many documents in a day as any other scanner and designed to improve document management, the new HD Ultra X is all about helping you win projects, boost productivity and lower costs.
Fits in your digital workflow
Compatible with AutoCAD®, ESRI® and other software and printers like HP, Canon, Epson etc., the HD Ultra X is astonishingly versatile. Automated paper thickness control, intelligent document size detection, and the ability to handle challenging documents effortlessly mean you can just keep scanning, boosting productivity, winning new business, and ensuring a fast return on your investment.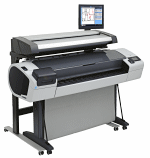 Our multifunction high-stand option for the HD Ultra X model turns your large format printer into a high quality scan and copy system while saving space.
Up to 9600 dpi high resolution scanning
Upgradable to 17 inches per second color scanning
Programmable One-Touch buttons – common tasks can be assigned to 3 simple buttons
Exceptional productivity, scanning up to 875 E-size documents per hour
User upgradable – the x50 series can upgrade to x90
Nextimage 5.0 – powerful sharing, archiving, and copying in one application
All-Wheel-Drive (AWD) for a perfect grip on your documents
ENERGY STAR compliant
Includes 2 year parts warranty, upgradable to onsite
Key technologies in Contex HD Ultra X series scanners
As the world's largest developer and producer of wide format imaging solutions, Contex leads the market with innovative technology and advanced scan and copy software solutions. The HD Ultra X series of scanners utilizes a long list of key technologies unique to a Contex scanner.
USB 3.0 SuperSpeed xDTR3
Contex has adapted their xDTR technology to work with the USB 3.0 SuperSpeed protocol increasing its performance dramatically. It has the fastest data transfer rate of any scanner on the market.
Gigabit Ethernet xDTR2.5
Optimized for up to 100 MB per second. Up to 60% faster transfer rate than with xDTR2 thanks to new improved electronics.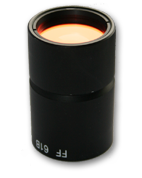 Fujifilm lenses
Like photography, scanned image quality depends heavily on lens quality. Using lenses that are specifically designed for the scanning resolution will ensure against various problems, from uneven sharpness to chromatic errors and color fringing (black lines show up in color). This is why Contex uses custom Fujifilm lenses in all CCD based scanners.
Contex True Size Detection
HD Ultra X finds the paper width as it scans. No wasted time. No shoe shine just instant width detection. No more backwards and forwards movement of document while feeding it into the scanner. Just load and scan.
Touchless Glass System
Enjoy virtually scratch free glass plates thanks to the new design of the white background pressure plate in the HD Ultra X. The pressure point is offset of the scanning line helping the glass stay free from scratches. The Minimal-friction, floating transport design of glass plate with new quick-release magnetic scan glass system, makes replacement or cleaning of glass plate easier and faster than ever.
OTAC
Optimized Thickness Adjustment Control. With one press of a lever, raise and lower the OTAC to suit required media thickness. It is very fast.
FlexDoc
Combining automatic thickness adjustment control (ATAC), all wheel drive (AWD), automatic contour correction and a new paper pressure adjustment, Flex- Doc enables you to scan anything from newspaper-thin documents to posters on foam boards, gator boards and other bulky documents up to 0.6" thick.
FlexFeed
With removable, no-rewind paper return guides, right-side loading, a funnelshaped feeder, and a convenient new exit tray, FlexFeed takes the hassle out of scanning any document, even up to 60″ wide.
SnapSize
SnapSize makes it faster and easier to switch between different-sized documents by eliminating the need for manual software adjustments. Precision optical paper sensors register your document size and adjust the required settings automatically.
Common Specifications
for ALL the ULTRA X Series
Maximum Scan Width
36 in. on the 36xx Series
42 in. on the 42xx Series
36xx Series are field upgradeable
to 42" scan width capable
Maximum Media Width
44 in. (1120 mm)
Camera Type
5 x 4 linier color CCDs (R,G,B and Gray)
Maximum Resolution
9600 dpi
Scanning Speed
200 DPI RGBColor
3650: 8.9 Inches Per Second
3690: 17.8 IPS
Scanning Speed
200 DPI Black/White/Grayscale
3650: 17.8 IPS
3690: 17.8 IPS
Accuracy
0.1% +/- 1 pixel
Data Capture (color/mono)
48-bit color / 16-bit grayscale
Optical Resolution
1200 dpi
Color Space
(for color enabled models)
Adobe RGB / Device RGB /
RAW RGB / sRGB
Interface
USB 3.1 GEN1 with xDTR
Gigabit Ethernet with xDTR2
File formats
Big TIFF, TIF, JPG, PDF, PDF/A, DWF, CALS, BMP, JPEG-2000(JP2), JPEG2000 Extended(JPX), TIF-G3, TIF-G4, multi-page PDF and others
Device Drivers
Windows 10, Windows 8.1-32 and 64-bit,
TWAIN
64-bit TWAIN drivers available for use with EDM and other imaging software.
Power
USE / Requirements
110/220/240V,60/50Hz, 80W
Weight & Dimensions
LxWxH
109 (lbs) 49.3 kg, LxWxH: 53.6 x 21 x 11 inches (136 x 54 x 28 cm)
Certifications/compliance
RoHS, UL, CE, GOST-R, CCC, VCCI, KETI, BSMI, ENERGY STAR compliant
*Scanning speeds depend on document width and computer configuration
Contex recommends Intel Core Duo, Core 2 Duo, or better processors, 2GB RAM, Hi-speed USB2.
Speed tests performed using Nextimage software, PC with Intel Core i5-2500 Quad processor, 8GB RAM, Hi-speed USB2, 7200rpm HDD, Windows 7 64-bit Ultimate.
HD Ultra X 36" Model Prices
There are TWO 36" models. Each model scans in Black/White or Grayscale at the same speeds. The ONLY difference is the COLOR speed and price.
Installation & Training
Remote
Includes 2 hours of Remote Installation and Training.
Additional training time available.
Scanner, Stand Assy.
Software Installation and Licensing
Scanner calibration
Software training
Scanner Maintenance
Onsite Installation and Training is available, please call for a quote.
Warranties for the HD Ultra X Series
The Ultra X Series includes a 2 Year Parts Warranty. The parts are free, but you must repair the scanner yourself. If you would like a Contex certified technician to come onsite and repair your scanner, you should upgrade to a Two Year Onsite Warranty.
Contex 2 year Onsite warranty upgrade
Onsite service is currently unavailable for purchase while Contex changes and trains new service providers