Contex IQ Quattro X 4450
44" Large Format Scanner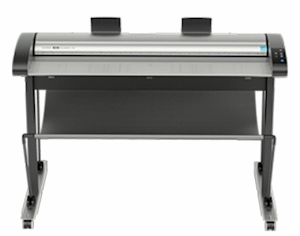 IQ Quattro X 4450
44" Large Format Scanner
8.9 Inches per second in color.
17.8 Inches per second in B/W or Grayscale
Market leading CIS quality for maps and technical documents
- up to 44" wide
Includes $750 Firmware Activation License
Bundle Pricing
Contex IQ Quattro X 4450 Scanner
NextImage -Scan Archive Software
44" Stand w/catch basket
Two Year Parts Only Warranty

Priced Separately




$8,915




Special Bundle Price


$8,415

Request A Quote
Lease purchase financing with monthly
payment plans available. Details here..
Contex IQ Quattro X 44 Inch Large Format Scanner
Features
Connects directly to your global network,
supporting your wide-format workflows
Contex' highly recommended IQ-X large-format scanners offer you an outstanding collaborative workflow whether you work with in-house scanning activities or in project groups of global players. Using simple one-touch buttons you can scan directly over the network to your desk and continue working instantly. You get exceptional professional-grade quality with true 1200 dpi optical resolution and patented technologies that ensure accurate results the first time.
Contex patented Unibody CIS technology, a unique image-capture design, based on a single aluminum extrusion and custom CIS modules ensuring market leading accuracy in every image.
Contex sets the highest standards in scanning technical documents, maps and drawings. The IQ 44X0 Series is built to withstand high-volume use on daily basis and is available in a new sleek and lightweight design. With IQ 44X0 Series you get a total scanning solution with leading-edge software and network connectivity that fit your existing tools and business processes.
Digital documents at once, anywhere
Instant-on scanning and one-touch interface save time in scanning large documents. Simply load your document and the scanner immediately comes to live. Click a one-touch button to scan directly to your preferred destination. Nextimage software makes scanning to file, to print, or to the network fast and simple.
Key IQ Quattro X features
Gigabit Ethernet with xDTR3 standard
Scanner sharing across a network, and sending files to remote desktop
Enhanced image quality with Contex patented CIS technology and new CIS modules
Superior image quality with Contex patented color-fringe removal (CFR)
ENERGY STAR compliant, using just 1W in standby
1200dpi optical resolution standard
All-Wheel-Drive (AWD) for a perfect grip on your documents
See what you scan with face-up scanning
One-touch scanning
User upgradable – Need color? More speed? Higher resolution? Upgrading is electronic, fast and easy
Using the bandwidth of USB3.0, our unique Gigabit Ethernet implementation with xDTR3 is lightning fast and accelerates workflows even further via network sharing, where scans can be controlled from any computer.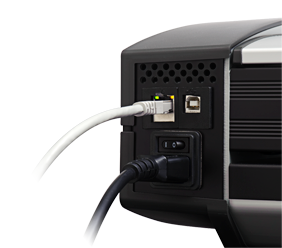 IQ Quattro X 4450 44 Inch Scanner
Specifications
Maximum Scan Width
44 in. (1118mm)
Maximum Media Width
47in. (1194mm)
Optical Resolution
1200 dpi
Maximum Resolution
9600 dpi (Interpolated)
Maximum Media Thickness
0.08 in. (2mm)
Scanning Speed
200 DPI RGBColor
4450: 8.9 Inches Per Second
4490: 17.8 IPS
Scanning Speed
200 DPI Black/White/Grayscale
4450: 17.8 IPS
4490: 17.8 IPS
Accuracy
0.1% +/- 1 pixel
Data Capture (color/mono)
48-bit/16-bit
Color Space
Adobe RGB / sRGB / Device RGB / Raw RGB
Light Source
Dual LED with CIS Clean Scan
Interface
USB 3.0 with xDTR3
Gigabit Ethernet
Gigabit Ethernet with xDTR2.5
Software
Nextimage TWAIN, Nextimage Remote tablet app (free download for iOS and Android), WIDEsystem (driver)
File formats
TIF, JPG, PDF, PDF/A, DWF, CALS, BMP, JPEG-2000(JP2), JPEG2000 Extended (JPX), TIF-G3, TIF-G4 and others
Device Drivers
Windows Server 2019, Windows 10, 8.1, 64-bit +32 bit
Printer Support
HP, Canon, Epson and Océ printers. See contex.com/nextimage-supported-printers for full list
Power
USE / Requirements
18W / 1.0W / 37W ENERGY STAR compliant
100-240V,60/50Hz, (built-in Power Supply)
Weight & Dimensions LxWxH
LxWxH 54 lbs / 53.1 x 19.3 x 6.3 inches
Certifications/compliance
CE, cUL/UL, CCC, EAC, UKR, BIS, FCC Class A, ICES, EMC, VCCI, KC, EuP, WEEE, RoHS, REACH and ENERGY STAR® certified
Country of origin
Designed and engineered in Denmark, Europe. Manufactured in China.
Optional Scanner stand
Low adjustable stand (3 settings): 32.6/33.8/34.8 in (827/859/884 mm)
High adjustable stand (9 settings): 43 to 50.9 inches in steps of 1 inch (1092 to 1292 mm in 25 mm steps)
*Scanning speeds depend on document width and computer configuration
Contex recommends Intel Core Duo, Core 2 Duo, or better processors, 2GB RAM, Hi-speed USB2.
Speed tests performed using Nextimage software, PC with Intel Core i5-2500 Quad processor, 8GB RAM, Hi-speed USB2, 7200rpm HDD, Windows 7 64-bit Ultimate.
IQ Quattro X Model Comparison
Scanning Speed in Inches Per Second (ips) in Color
IQ i4450: 8.9"
IQ i4490: 17.8"
Upgradeable to 17.8" per sec/Color
IQ i4450: Yes
IQ i4490: Included
200 dpi Scans in Grayscale or Black-White
IQ i4450: 17.8 IPS
IQ i4490: 17.8 IPS
Installation & Training
Remote
Includes 2 hours of Remote Installation and Training.
Additional training time available.
Scanner, Stand Assy.
Software Installation and Licensing
Scanner calibration
Software training
Scanner Maintenance
Onsite Installation and Training is available, please call for a quote.
Warranties for the IQ Series
Including the IQ Flex, IQ 3600 and IQ 4400 models
For the IQ Series, the models include a 2 year Parts Warranty where you fix the scanner yourself, but the parts are free. You can upgrade to a Two Year On site Warranty where Contex will fix it on site for you.
Your Price

$1619
Onsite service is currently unavailable for purchase while Contex changes and trains new service providers