Contex IQ Quattro 2490
24 Inch Large Format Scanner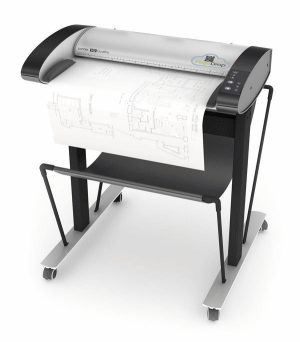 Scan small and large documents
– up to 24 Inches Wide
IQ Quattro 24 Inch Scanner

Speed
B/W: 14 IPS
Color: 14 IPS
Your Price

$4560
Includes Firmware Activation License
Software, stand sold separately.
Please see the pricing tab below.
Request Quote
5200D504
Now there's an easy and affordable way to scan, copy, and distribute wide-format documents, plans, drawings, and changes from wherever you work, directly to your global network. This scanner can sit on a desktop or purchase an optional stand.