WideTEK 12 Spectrum
12x18" Professional Backlight Flatbed Scanner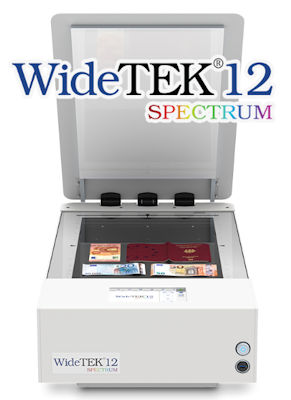 Scan Area 12.3" x 18.5"
Captures 3D surfaces for industrial quality control and surface inspection applications.
WideTEK
12.3" x 18.5"
Professional
Flatbed Scanner
Scans up to 12.3" x 18.5"
Scan X-Rays, Negatives, Sepia and more
UV,VIS, IR, 3D and Backlight scans
2x TRI-Color CCD Cameras
(45,000 pixels)
Up to 1200 DPI
Scratch resistant glass plate
Edgeless scan area
Standalone device with internal PC
Base Bundle

$8,990
Lease purchase financing with monthly
payment plans available. Details here..
WT12-SPECTRUM