WideTEK 48CL
48" Wide Format Scanner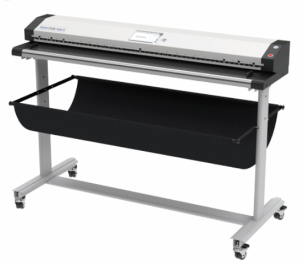 Shown with optional stand
and locking caster wheels
WideTEK 48" CL
Wide Format Scanner
Scans 48 inch widths, unlimited length
Color scans at 10 inches per second @ 150 dpi
High Quality 1200 dpi CIS cameras
Automatic crop and deskew
On the fly rotation
Modify images without rescanning
Standalone device with its own PC
Base Bundle

$5799

More bundle choices under pricing tab
Leasing as low as $139 a month with deferred payment options available.
WT48CL-600
WideTEK® 48 CL Ultra Fast Color CIS Scanner
A true standalone system at the lowest possible price
The WideTEK® 48CL-600 is by far the fastest 48" color CIS scanner on the market, running at 10 inches per second at 150 dpi in full color. At the full width of 48" and 1200 dpi resolution, the scanner still scan at .83 inches per second. The scanning speeds in black and white and greyscale modes are 15 inches per second. Additionally, the speeds can be individually configured if needed, to scan fragile, valuable documents.
All of these speeds are guaranteed, due to the Scan2Net® technology integrated in the scanner´s own built in 64 bit Linux PC. It is a true standalone system capable of scanning directly to FTP servers, hot folders, USB drives, to cloud applications in the internet or copying to printers directly, without the need for an extra PC.