ScanTastik Return Policy
(See the Contex section for separate shipping and return policies)
Lost Shipments

All Equipment ships FOB. This means Free On Board. If you request delivery to a Residence, you must notify us at the time of your purchase to upgrade the shipment to a "signature required" delivery which may or may not incur an additional fee. Neither ScanTastik Inc. nor it's carriers are liable for lost or stolen packages as a result of delivery issues.
Damaged Shipments
If you receive merchandise from a commercial carrier (UPS, Federal Express or other commercial carrier) that shows damage, then NOTE THE DAMAGE ON THE FREIGHT BILL, and contact ScanTastik immediately.
If upon opening a shipping carton, you discover concealed damages, then contact ScanTastik AND THE CARRIER immediately to arrange for inspection by the CARRIER. YOU MUST NOTIFY SCANTASTIK AND THE CARRIER WITHIN 10 DAYS AFTER DELIVERY. The carrier that delivered the merchandise MUST inspect the merchandise prior to its return. It is the customers responsibility to arrange for inspection by the carrier. You must make the shipment available for inspection by the carrier. Claims received after 10 days beyond delivery will not be accepted.
If inspection of the shipment indicates damage, ScanTastik may assist in arranging for repairs or replacements of the damaged good consistent with the findings of the carrier and the policies of the manufacturer and/or distributor.
Dead On Arrival Products (DOA)
These are products which are inoperable upon first installation. DOA products may be returned within 10 days from the date of invoice SUBJECT TO Manufacturer Restrictions, and to the ScanTastik Return Procedures listed below.
Warranty Products
Products that fail after being put into use must be handled under the Manufacturer's Warranty Program. Customer agrees to contact the Manufacturer to arrange for the handling of all warranty issues and accepts all responsibility for any costs incurred as a result of this process.
Special Order Items
Manufacturers will not accept the return of any Special Order Items.
Clearance or Discontinued Items
Neither ScanTastik nor the Manufacturers will accept the return of any items that are marked down for clearance or noted as a discontinued item.
Manufacturer Promotional Items

Manufacturers may offer free promotional items with their products. For example, a scanner may come with a free portable scanner or flatbed. In addition, a scanner may come with a free software or consumable kit. To receive a full refund on a purchase that offers promotional items ALL items must be returned.
Manufacturer Promotional Bundles

Manufacturers may from time to time offer bundled items with their products. For example, a scanner may come with a document management software or document imaging software. Both the scanner and the software MUST be returned together.
Product Compatibility and Specifications
Specifications are those of the manufacturer and subject to change by the manufacturer, ScanTastik makes a good faith effort to maintain the accuracy of the specifications as shown on the web site, however, a manufacturer may make changes without notifying us. See terms and conditions ScanTastik is not responsible for product compatibility and Customer Agrees that any product compatibility problems will be subject to Manufacturer's Return Policies.
Contex Scanner Policy
Contex scanners and accessories are NON-returnable, and NON-refundable. Customer agrees to contact Contex (1-800-856-0732) in the event of any problems.
(*This policy is separate from the other listed shipping and manufacturer return policies.)
Contex scanners come with a Manufacturer's Warranty. Warranty services are provided by third parties contracted by Contex. In order for Contex support to be available, the scanner must be registered with Contex at the time of receipt and located at the designated registration location. If scanner location information is provided to ScanTastik at the time of purchase, this location shall be the registered location for the warranty.
Hardware Products
All returns are subject to the terms and conditions as set forth by the manufacturers. ScanTastik Inc. cannot authorize any return shipments. Customer agrees to contact the manufacturer for technical support and requests for RMA numbers. Hardware products (except as noted above) may be returned WITHIN 20 days from the date of invoice if an RMA number is approved and given by the manufacturer. All returns are subject to a restocking fee. Opened products must be received in re-saleable condition, in the manufacturer's original box or packaging, have the original UPC codes and contain 100% of original contents (i.e., manuals, disks, accessories, blank warranty or registration cards, and any other documents provided by the manufacturer). Product packaging may not be disfigured in any way. Products that fail to meet these requirements will be returned to the customer at the customers expense. Customer agrees to have their credit card charged for any return shipping expenses incurred and possibly an inspection fee. If the customer refuses return shipment, customer agrees to waive any right, title or claims whatsoever to the merchandise, any refunds or charges and to hold ScanTastik harmless in any and all matters relating to the merchandise.
Software Products
Defective Software Disks that have been opened are returnable within 20 days from the date of invoice for exchange for the SAME software title only.
Non-defective Software cannot be returned.
Return Procedures:
All RMA's are issued by ScanTastik based on Manufacturer pre-approval, customer

must

contact the manufacturer directly to obtain support and allow the manufacturer to determine if there any problems with the equipment.

No return authorization can be issued without Manufacturer pre-approval

. You may contact ScanTastik for the proper Manufacturer support phone numbers.
Please have the following information on hand when calling ScanTastik in regard to an RMA number: customer name, invoice number, serial number, nature of the problem and

Manufacturer support case number

.
Returns received without a valid RMA number will not be accepted for delivery. Original shipping and any related delivery charges are not refunded on returned items.
The RMA number is valid for 10 calendar days, which means the package must be received at the return address within 10 calendar days of the RMA issue date. Returns received beyond 10 calendar days from the RMA issue date may be subject to a $50 late fee and ScanTastik reserves the right to refuse the merchandise and return it to the customer at the customers expense.
Repacking and return shipping
The RMA number must be prominently displayed on the outside of the package being returned AND:
When enclosing the material to be returned, the original packaging must be appropriately appropriately packaged inside another box to protect the original package from damage. DO NOT DEFACE the original manufacturer boxes or original product packaging surfaces by applying labels or writing directly upon the surfaces of the original container. You may be subject to additional fees if you fail to properly repackage and ship the merchandise.
The parties expressly stipulate that any controversy whatsoever arising under or in connection with this transaction shall be summated and determined pursuant to the terms and conditions as set forth on our terms and conditions page and the policies of the manufacturer.
ScanTastik Inc. reserves the right to modify their policies and terms and conditions at any time without notice. Visitors and users of this site are advised to check this page frequently for any updates that may occur.
Best Sellers


Canon dr-c225

25/50 ipm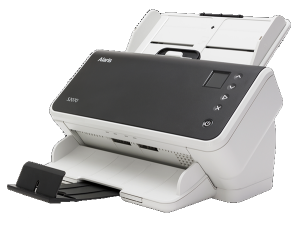 Kodak s2050
50 ppm/100 ipm
3 Yr. Wty.


Fujitsu fi-7160
60 ppm/120 ipm


Panasonic
KV-S1057C
65 ppm/130 ipm
3 Yr. Warranty


Fujitsu fi-7260
Flatbed scanner
60 ppm/120 ipm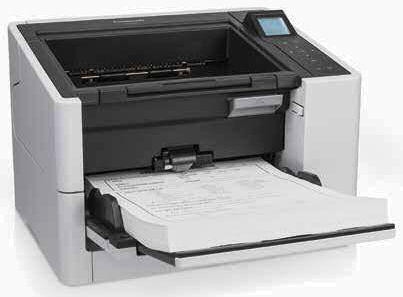 Panasonic
KV-S2087
85 ppm/170 ipm
3 Yr. Wty

Kodak
i3450 w/flatbed
90 ppm/180 ipm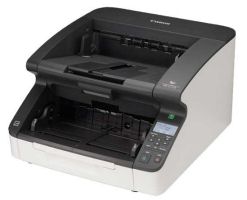 Canon
DR-G2110
110ppm/220ipm
11"x17"scans
Best Sellers