Panasonic Scanners
On December 1, 2020, Panasonic announced that they were exiting the scanner manufacturing market. Panasonic stated they would produce models until the end of 2022. Panasonic would service and produce parts for service through 2029.
Effective 1/1/2023, ALL models are no longer available for purchase
Network Document Scanners
You connect scanner to a PC (or browser to it), configure the scan jobs, and save the jobs to the scanner. Then the scanner can act as a stand-alone without the PC. You cannot edit the jobs on the scanner itself, just choose from the job list.
KV-S1037x
color/duplex
30/60 ppm/ipm

$634

KV-N1028x
color/duplex
45/90 ppm/ipm

$1475

KV-N1058x
color duplex
70 ppm/140 ipm

$1750

kv-s2087
Color Duplex
85/170 ipm
200 pp ADF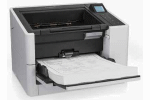 $2334

15K DDC
KV-S5078Y
color, duplex
11"x17" Scans
330 Page ADF
120 PPM/240 IPM


$5016
60,000 Page Daily Duty Cycle
KV-S7097
Color Duplex
100ppm/200 ipm
11x17 ADF
and 11x17 flatbed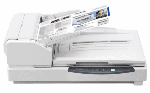 $6681

15K DDC
KV-S8127
Color Duplex
120ppm/240 IPM
11x17 ADF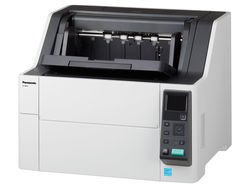 $13,375
100K DDC

KV-S8147
Color Duplex
140ppm/280 IPM
11x17 ADF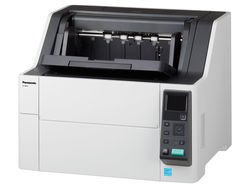 $16,347
100K DDC
We have SOME consumable Kits available for Panasonic scanner models.
Please call us to order. 1-800-977-4935