How to take care of your scanner...
How often should I clean the scanner?
Clean the scanner every day if reaching the maximum daily duty cycle of the scanner.
Clean the scanner weekly if reaching the maximum daily duty cycle spread over a week.
Clean the scanner monthly if the scanner is only used occasionally.
How do I know if the scanner requires cleaning?
When the scanner is jamming multiple times a day.
When the scanner is grabbing multiple pages at one time.
When the scanner is squeaking as it feeds the page through.
When lines appear in the scanned image.
This could also mean that you need to replace the consumable parts in your scanner. Contact ScanTastik for a "Consumable Kit". Pick pads, Pick rollers are what "grabs" the pages to feed through. If they wear down, they will not grab the pages one at a time. Cleaning them will not help. That's like cleaning a bald tire...
What happens if I don't clean the scanner?
Excessive dust on the main pick-up roller will make it appear worn and smooth to the touch, causing the roller to skip across the page instead of grabbing properly, resulting in blurring images.
Excessive dust on the rest of feed rollers in the scanner will make a squeaking sound as it feeds the paper through.
How often should I replace the Separator pad?
A worn Separator pad does not push the paper fully against the main pick-up roller causing multiple pages to be fed at one time.
The Separator pad can last a long time, however it should be replaced as needed if regular cleaning does not resolve miss-feed issues.
Can I tell if the Separator Pad needs replacing?
When cleaning the scanner, take out the pad and look at it from the side, if the rubber tip of the pad has a noticeable and severe wear pattern, then replace the pad.
Inspect the pad after cleaning to make sure the silver arms are properly placed. These arms should be parallel to each other and slightly elevated above the gray rubber pad. If these arms are parallel to the pad, bent in opposite directions or elevated too high, pages will catch in the scanner. You can gently bend these arms into the correct position.
Proper maintenance of the scanner will resolve most hardware issues and prevent other issues from arising. Please refer to the maintenance section of the scanner installation guide provided with the scanner for more detailed cleaning instructions.
Call ScanTastik
1-800-977-4935
for scanner cleaning kits and parts.
Best Sellers

Kodak i1150

25/50 ipm
Kodak i2420
40 ppm/80 ipm
3 Yr. Wty.


Fujitsu fi-7160
60 ppm/120 ipm


Panasonic
KV-S1057C
65 ppm/130 ipm
3 Yr. Warranty


Fujitsu fi-7260
Flatbed scanner
60 ppm/120 ipm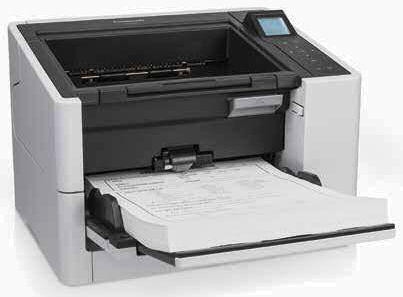 Panasonic
KV-S2087
85 ppm/170 ipm
3 Yr. Wty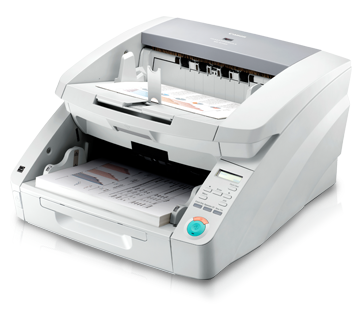 Canon
DR-G1100
100ppm/200ipm
11"x17"scans

Kodak
i3450 w/flatbed
90 ppm/180 ipm
Best Sellers