The Fujitsu ScanSnap iX1600 Document Scanner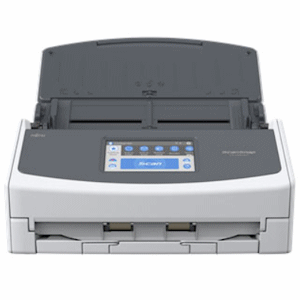 White Model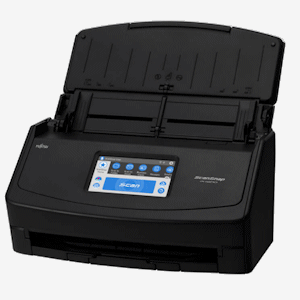 Black Model
Fujitsu's most popular desktop scanner for home users just got better.
The iX1600 is the all-in-one document-management solution leading the industry in efficiency and flexibility, easing your transition from physical paper to digital data. It lets you digitize and organize all your documents with one touch and enjoy all the benefits you'd expect from ScanSnap within the fastest possible times.
40 pages per minute, 80 images per minute in Color or Black-White
50 sheet Automatic Document Feeder
Scan wirelessly to PC, Mac, iOS or Android mobile devices
This model is NOT TWAIN or ISIS Driver COMPATIBLE....this means you must use the software that comes with it and only that software. Other software programs on your PC will not detect the scanner or be able to use it. Also, this model is NOT Microsoft Surface Pro compatible OR any model Chromebook compatible.