We offer better than list prices on all our flatbed scanners !!
Flatbed Scanners for Business
We do not offer the department store, consumer edition flatbeds.
All of these units have are built for business use. They have flatbeds built-in, most other models have attachable flatbeds that can be purchased as an accessory.
Give ScanTastik a call at 1-800-977-4935 for help in deciding
The Kodak Alaris E1035 with flatbed
An affordable, desktop scanner with flatbed.
Legal Size (8.5x14) flatbed scanning,
35 PPM/70 IPM, Color, duplex
Only $829
Fujitsu
sp-1425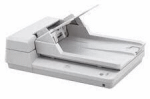 25/50 ipm
w/ flatbed
$529
HP Scanjet
Pro 3500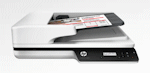 25/50 ipm
with flatbed
1200 dpi
$549
Epson
ds-7500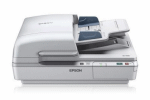 40/80 ipm
w/ flatbed
3 yr. wty.
$1099
Kodak s2085f
85/170 ipm
w/flatbed
DDC 20K
$2568
HP Scanjet E.F.
7500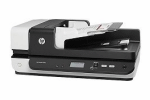 50/100 ipm
CCD Cameras
Networkable
$1149
Fujitsu
fi-7240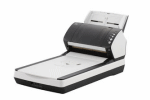 40/80 ipm
w/ flatbed
$1220
Fujitsu
fi-7260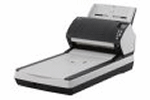 60/120 ipm
w/ flatbed
$1260
Epson
ds-60000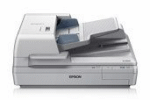 40/80 ipm
w/ flatbed
(11x17 ADF & flatbed)
3 yr. wty.
$2849
NOTES:
Not all manufacturers clearly state if the largest scan size is the size that can be used for the ADF or the flatbed. For some scanners, an ADF might be able to only feed 8.5x14 papers, but the flatbed may scan up to 11"x17".
PLEASE keep this in mind: Scanners are rated differently. Some scanners may scan 50 pages a minute or 24,000 pages a day BUT the flatbed is rated for only 1000 pages a DAY. If you want to push MORE than 1000 pages a day through a flatbed scanner, do not expect the scanner to last as long a period of time.
Most of the scanners shown here come with the software to run the scanner. If you have software to run these document scanners, but need to index the data after you scan the images, then we recommend the Kodak scanners' and their top rated software.
Click here to go to our document scanner page and COMPARE these scanners.