Kodak Alaris has Scanner Line of the Year
by Buyers Lab (BLI)
Buyers Laboratory, LLC (BLI) has recognized Kodak Alaris as 2018 Scanner Line of the Year for superior performance across its broad portfolio of document scanners. This is the third year in a row that Kodak Alaris has been awarded the Scanner Line of the Year. Kodak Alaris also won multiple BLI Winter Pick Awards—one in each of three key scanner categories: networked, departmental and production.


All Kodak scanner models have Kofax VRS options
*ppm means pages-per-minute ipm means images-per-minute (duplex mode)
Wi-Fi and Network scanners
Walk up and scan directly to your network with these models:
Kodak ScanStation 710
70 ppm / 140 ipm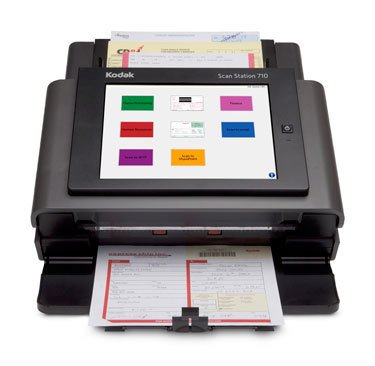 Designed for multiple branch locations, this model has remote admin, highest levels of security and compatibility with LDAP, FTPS, sFTP, SharePoint, and even Domain Authentication.
10" Screen
$2152
Kodak Alaris
s2050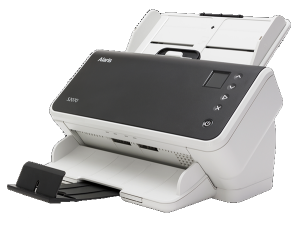 50 ppm/100 ipm
$731
3 yr. wty.
Kodak Alaris
s2070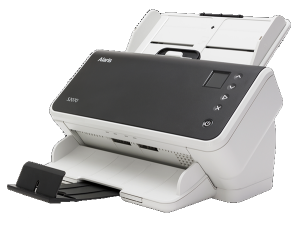 70 ppm/140 ipm
$976
3 yr. wty.
Kodak i2420
40 ppm / 80 ipm


75 page ADF, scan credit cards & more
3 Yr. Wty
$731
Kodak i2620
60 ppm / 120 ipm

3 Yr. Wty
$976
Kodak i2820

70 ppm / 150 ipm


3 Yr. Wty
$1384
Kodak i2900
60 ppm / 120 ipm
Letter Size ADF &
Letter Size Flatbed


$2854
Kodak i3250
50 ppm / 90 ipm
With 11x17" ADF
Letter Size Flatbed

$3670
Kodak i3450
90 ppm / 180 ipm
With 11x17" ADF
Letter Size Flatbed
$4895
DDC is the recommended Daily Duty Cycle of pages scanned
Kodak i4250
110 ppm / 230 ipm

$9195DDC:65,000
Kodak i4650
130 ppm / 260 ipm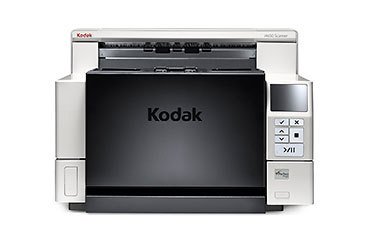 $13,795DDC:100,000
Kodak i4850
150 ppm / 300 ipm

$18,395DDC:150,000
ALL Kodak scanner models have Kofax VRS options
i5000 Series scanners:

unlimited

daily duty cycle for the most demanding scanning needs
Kodak i5250
150 ppm / 300 ipm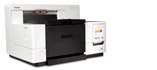 $27,600
Kodak i5650
170 ppm / 340 ipm


$41,400
Kodak i5850
210 ppm / 420 ipm

$73,600
These models deliver speed, image quality, and advanced paper handling, as well as true ease of integration and compatibility with more than 300 imaging applications. They have unlimited daily duty cycles of scanning. They can scan around the clock, three 8 hour work shifts, producing up to 300,000 images per day.
Kodak scanners, services and parts are marketed and sold by Kodak Alaris Company.
For virtually trouble-free operation, nothing surpasses the family of document scanners from Kodak, the industry leader in production scanning. Whether you need to scan 100,000 or more documents every day or 100 documents in the shortest time possible per day, there's a scanner with the volume capacity and speed to support cost-effective processing for you.
ScanTastik has been an Authorized Reseller of Kodak Alaris products for over 15 years.