Contex IQ Quattro Series
44" Large Format Scanner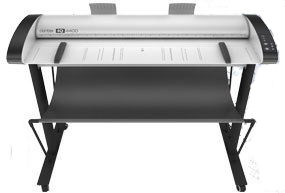 Market leading CIS quality
for maps and technical documents
- up to 44" wide
Call ScanTastik @ 1-800-977-4935 if you need a formal quote
or use our
Request A Quote
form
Contex IQ Quattro 44" Large Format Scanner
Features
Connects directly to your global network,
supporting your wide-format workflows
Contex' highly recommended IQ large-format scanner offers you an outstanding collaborative workflow whether you work with in-house scanning activities or in project groups of global players. Using simple one-touch buttons you can scan directly over the network to your desk and continue working instantly. You get exceptional professional-grade quality with true 1200dpi optical resolution and patented technologies that ensure accurate results the first time.
Contex patented Unibody CIS technology, a unique image-capture design, based on a single aluminum extrusion and custom CIS modules ensuring market leading accuracy in every image.
Contex sets the highest standards in scanning technical documents, maps and drawings. The IQ 44X0 Series is built to withstand high-volume use on daily basis and is available in a new sleek and lightweight design. With IQ 44X0 Series you get a total scanning solution with leading-edge software and network connectivity that fit your existing tools and business processes.
Digital documents at once, anywhere
Instant-on scanning and one-touch interface save time in scanning large documents. Simply load your document and the scanner immediately comes to live. Click a one-touch button to scan directly to your preferred destination. Nextimage software makes scanning to file, to print, or to the network fast and simple.
Gigabit Ethernet with xDTR2 standard
Scanner sharing across a network, and sending files to remote desktop
Enhanced image quality with Contex patented CIS technology and new CIS modules
Superior image quality with Contex patented color-fringe removal (CFR)
ENERGY STAR compliant, using just 1W in standby
1200dpi optical resolution standard
All-Wheel-Drive (AWD) for a perfect grip on your documents
See what you scan with face-up scanning
One-touch scanning
User upgradable – Need color? More speed? Higher resolution? Upgrading is electronic, fast and easy
Delivering 3 times the bandwidth of USB2, our unique Gigabit Ethernet implementation with xDTR2 is lightning fast and accelerates workflows even further via network sharing, where scans can be controlled from any computer.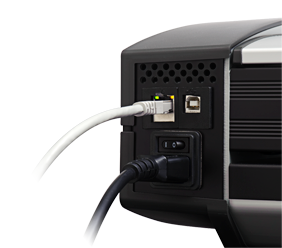 IQ 4400 Quattro 44 Inch Scanner
Specifications
Maximum Scan Width
44 in. (1118mm)
Maximum Media Width
47in. (1194mm)
Optical Resolution
1200 dpi
Maximum Resolution
9600 dpi
Maximum Media Thickness
0.08 in. (2mm)
Accuracy
0.1% +/- 1 pixel
Data Capture (color/mono)
48-bit/16-bit
Color Space
Adobe RGB / sRGB / Device RGB / Raw RGB
Light Source
Dual LED with CIS Clean Scan
Gigabit Ethernet
Gigabit Ethernet with xDTR
Software
NOTE: Nextimage 30 day trial included.
File formats
TIF, JPG, PDF, DWF, CALS, BMP, JPEG-2000(JP2), JPEG2000 Extended(JPX), TIF-G3, TIF-G4, others. (Requires NextImage software to create file formats listed above.)
Device Drivers
64-bit Windows 10, 8, 7, and Vista
TWAIN
32 Bit TWAIN drivers available for use with EDM and other imaging software
Power
USE / Requirements
10W / 0.5W / 23W – ENERGY STAR compliant
110/220/240V,60/50Hz, 23W
Weight & Dimensions LxWxH
LxWxH 27 kg (66 lbs) / 53 x 19 x 6.3 inches (153 x 48 x 16 cm)
Certifications/compliance
CE, cUL,Customs Union, Ukr, VCCI, FCC Class A, RoHS and ENERGY STAR Certified
*Scanning speeds depend on document width and computer configuration
Contex recommends Intel Core Duo, Core 2 Duo, or better processors, 2GB RAM, Hi-speed USB2.
Speed tests performed using Nextimage software, PC with Intel Core i5-2500 Quad processor, 8GB RAM, Hi-speed USB2, 7200rpm HDD, Windows 7 64-bit Ultimate.
IQ Quattro Model Comparison
Scanning Speed in Inches Per Second (ips) in Color
IQ i4450: 7"
IQ i4490: 14"
Upgradeable to 14" per sec/Color
IQ i4450: Yes
IQ i4490: Included
200 dpi Scans in Grayscale or Black-White
IQ i4450: 7.0 IPS
IQ i4490: 14.0 IPS
Productivity* (docs/hour): Batch scanning for 60 minutes. Includes paper load and eject time. Measured in completed scans. Arch. D Size Drawings @ 200 dpi Color
IQ i4450: 198 drawings
IQ i4490: 336 drawings
Productivity* (docs/hour): Batch scanning for 60 minutes. Includes paper load and eject time. Measured in completed scans. Arch. D Size Drawings @ 200 dpi Black/White
IQ i4450: 780 drawings
IQ i4490: 780 drawings