Kodak i3250 scanner with flatbed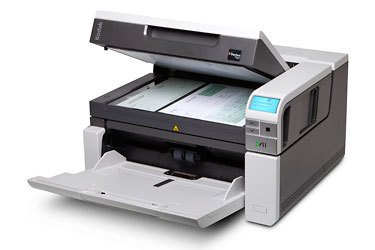 Combination ADF scanner plus flatbed.
kodak 1788900
Kodak i3250 scanner
50 PPM / 100 IPM
15,000 page per day duty cycle !
ADF holds 250 pages
Scans 11"x17" paper (ADF)
Letter size on flatbed
List Price
$4495
This model is being replaced by the new S2085f model.
Please review that model here.
The Kodak i3250 Scanner delivers consistently high throughput. Whether you're scanning in color or black and white, at 200 or 300 dpi, images, text or mixed-size documents — it doesn't matter, it just gets done.