Canon Software in Bundles
Not all of the softwares listed below are bundled with each Canon scanner.
Please check the model brochure for the latest details.
Canon CaptureOnTouch Lite
An embedded application that delivers "Plug-and-Scan" capability, Canon's CaptureOnTouch Lite lets users easily and instantaneously start scanning, without installing drivers or imaging applications, decreasing the time needed to initiate a scan on Canon document scanners.
Canon's CaptureOnTouch
software tool can help increase user productivity by simplifying the document scanning process on Canon document scanners. The intuitive interface enables users to quickly and efficiently scan documents and automatically distribute them
Canon's CapturePerfect
software delivers the image processing features needed to obtain the highest image quality from Canon document scanners, even in the most rigorous scanning environments. It is designed to help maximize Canon scanner performance, increase productivity, and streamline document imaging workflows
Canon ScanFront Administration Tool
The Canon ScanFront Administration Tool provides IT managers a powerful, yet simple and easy way to manage multiple ScanFront network scanners from a single, centralized management console. IT managers can use this tool to view ScanFront device configurations and status, update firmware, and manipulate device settings for single or multiple devices on the network
Canon ScanFront Service
Canon's ScanFront Service software enhances the network functions of the ScanFront network scanners. It can be used to scan documents to destinations on different network segments, to network printers, and to certain NAS
Canon Scanning Utility
The Canon Scanning Utility enables users to scan, view, print and file check data output from Canon check scanners
Evernote
Evernote is a service for capturing and organizing documents across desktop, mobile and web devices
ISIS / TWAIN Driver
ISIS and Twain are industry standard drivers for optimal performance and easy integration of software applications with Canon document scanner hardware
eCopy PDF Pro Office
an enterprise ready PDF solution, allows office workers to create, convert and collaborate with PDF like never before. With its superior speed, functionality and ease of use, your organization will easily achieve maximal productivity.
Kofax VirtualReScan (VRS)
Kofax VirtualReScan (or VRS) improves scanning productivity by reducing the time involved in manual document preparation and automatically enhancing the quality of scanned images.
NewSoft Presto! BizCard
NewSoft Presto! BizCard quickly and easily converts the vital contact information on business cards into a convenient, searchable, digital database that can be easily synchronized between PCs, notebooks, PDAs and PIMs
NewSoft Presto! PageManager
NewSoft Presto! PageManager is a comprehensive document manager that enhances work productivity.With the document and file management tools, it quickly accesses, locates and organizes all the images and scan documents easily. It also features a Document Pallet which merges multiple files formats from various folders into a multi-page PDF in one process.
Nocson EasyConnect
EasyConnect is a simple and effective capturing application to Microsoft SharePoint Server. This unique application provides users with the ability to capture images from select Canon DR-Series scanners and distribute them to various destinations including Microsoft SharePoint Server.
Nuance eCopy PDF Pro Office
eCopy PDF Pro Office, the enterprise-ready PDF solution from Nuance, is a powerful, easy-to-use PDF solution that lets users create, convert, and collaborate like never before for dramatic productivity gains and cost savings
Nuance eCopy ShareScan Essentials
With Nuance eCopy ShareScan Essentials, office workers can use Canon ScanFront network scanners powered by eCopy ShareScan to quickly and securely scan paper documents, convert them into PDF files, and distribute the electronic copies - increasing workgroup productivity. ShareScan Essentials provides document scanning to e-mail, fax, network folders, and eCopy PaperWorks. In addition, ShareScan Essential's architecture opens unlimited opportunities for integration with any business application through a variety of integration options.
Nuance eCopy Quick Connect
Nuance eCopy Quick Connect software plugs into eCopy ShareScan, enabling IT administrators to implement custom document distribution that dramatically increases business process efficiency. It automates business workflows with sophisticated sending functions.
Nuance OmniPage SE
Nuance OmniPage SE is a fast and precise way to convert documents into editable digital content that looks and acts just like an original digital document complete with columns, colors, pictures and graphics.
Best Sellers

Kodak i1150

25/50 ipm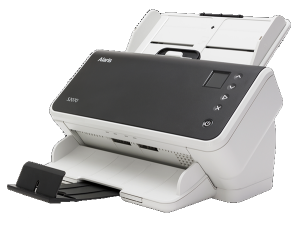 Kodak s2050
50 ppm/100 ipm
3 Yr. Wty.


Fujitsu fi-7160
60 ppm/120 ipm


Panasonic
KV-S1057C
65 ppm/130 ipm
3 Yr. Warranty


Fujitsu fi-7260
Flatbed scanner
60 ppm/120 ipm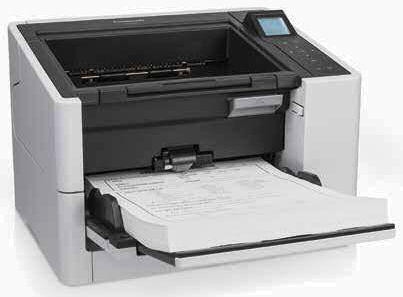 Panasonic
KV-S2087
85 ppm/170 ipm
3 Yr. Wty

Kodak
i3450 w/flatbed
90 ppm/180 ipm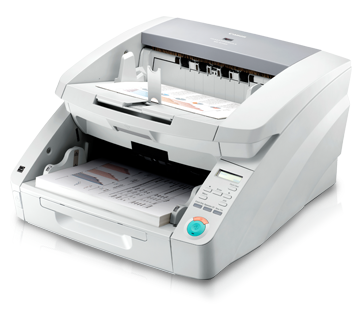 Canon
DR-G1100
100ppm/200ipm
11"x17"scans
Best Sellers