The Canon DR-G1100 Scanner

List Price

$ 5,995
Your Price


$4496
Brand new, factory sealed
inventory is still available

Click here to see the new DR-G2110 model
For Consumable Kits for the DR-G1100,
please click here
We also have post warranty options available on the DR-G1100 under the
Post-Warranties Tab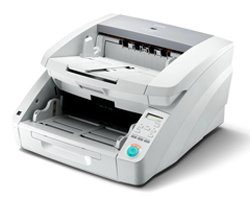 100 PPM/ 200 IPM
B/W, Color duplex speeds
in LANDSCAPE mode.
Canon dr-G1100 Scanner Features
The DR-G1100 Series scanners are capable of handling a wide variety of document sizes, from business card up to 11 x 17 inches, and even up to 118.1 inches using Long Document Mode. Flexible paper feed and output guides further enhance the scanners' ability to reliably feed all types of documents.
Meant for Document Management
The imageFORMULA DR-G1100 series production scanners have been developed to withstand the rigors of production-level scanning, the cornerstone and critical first step in any successful high-volume document management system. These scanners are capable of high-speed, accurate, and flexible imaging in order to convert and process vast amounts and wide ranges of documents.
Though document scanning and processing are the foundation of effective document management systems, they can be time-, labor-, and cost-intensive. For companies to stay abreast of the business and economic challenges, they must focus on improving productivity, maintaining business continuity, and facilitating document integration.
Improving Your Office Productivity

The Canon DR-G1100 scanners are equipped with a dedicated, onboard image processing chip, making them capable of maintaining high scanning speeds even with various image processing capabilities enabled.
Centralized scanning solutions–operated by a limited number of dedicated and trained individuals–enable companies to spend less time processing, retrieving, and searching for paper documents, and can help facilitate collaboration throughout the organization. The DR-G1100 scanners feature an intuitive control panel that allows easy access to select scanner settings and programmable preregistered Scan-To-Job buttons. These scanners are also equipped with a motorized paper feed tray that can be adjusted to the height of the batch. All these features are designed to deliver unattended batch scanning for optimizing workflows and improving productivity.
Maintaining Business Continuity
Nothing can be more devastating to a document management system than scanner failure. Equally frustrating and time-consuming are scanners that constantly have misfeeds and paper jams. Canon manufactures the DR-G1100 scanners under the stringent ISO 9001 Quality Management System standards to produce scanners that are capable of withstanding the rigors of production-volume scanning. Canon's advanced and unique feeding mechanism, Ultrasonic Double-Feed Detection, and Rapid Recovery features deliver ultra-reliable document scanning. A solid-body design, heavy-duty feed and eject trays, and staple detection capability are just some of the features that ensure minimal downtime and help to maintain business continuity.
Facilitating Document Integration
During document conversion, high image accuracy and quality are important to minimize error rates, achieve regulatory compliance, and increase the ease of document integration and retrieval. The DR-G1100 scanners capture fine print and other small details with exceptional clarity using Canon's advanced CIS sensor technology with up to 600-dpi optical resolution. Consistent image quality is further guaranteed by the ability to enhance faint text, reduce moiré patterns, and remove unwanted backgrounds from images.
In paper-intensive environments, the ability to deliver reliable, unattended batch scanning of varied documents greatly reduces labor-intensive pre-sorting and job preparation efforts, thereby facilitating document integration.
Additional dr-G1100 scanner features
Auto Color Detection
Auto Paper Size Detection
Background smoothing
Batch Separation
Character Emphasis
Count Only mode
Custom Color Drop out/Enhance color
Deskew
Text Enhancement
Text Orientation Recognition
Pre-scan Function
Folio Mode
Three Dimension Color Correction
3 position Paper Feed tray
MultiStream file format output
Prevent Bleed-Through/Remove Background
Punch hole removal
Rapid recovery system
Skip Blank Page
Staple detection
Ultrasonic Double-Feed Detection
Verify scan
Canon DR-G1100 scanner
Specifications
Document Feeding:
Automatic or Manual
Document Size:
ADF Width: 2.2" x 12"
ADF Length: 2.8" x 17"
(Up to 118.1" in Long document mode)
Weight:
ADF: 11-32 Lb Bond Paper
Paper Feed Thickness:
Automatic: 14-56 lb. Bond
Manual: 11-68 lb. Bond
Feeder Capacity:
500 Sheets
Scanning Element:

3 line Contact Image Sensor (CMOS)
Output Resolutions
150/200/300/400/600 dpi
Scanning Mode:
Simplex, Duplex,Color, Grayscale, Black & White, Advanced Text Enhancement, Error Diffusion, MultiStream
Optical Resolution
600 dpi
Scanning Speeds:
Black & White-
Grayscale-
Color-
Simplex:
100 Pages per Minute
Duplex:
200 Images per minute
Interface:
Hi-Speed USB 2.0
Scanner Drivers:
ISIS/TWAIN for Windows XP/Vista/7/8/10
Dimensions:
12.4" High x18.9" Wide x 21.1 Depth" (with trays closed)
Bundled Software
Bundled with Canon Capture Perfect Software for Choice of Output File Formats. Kofax Virtual ReScan
Options:
Imprinter, Barcode module III, Patch Code Decoder, A3 or A4 size flatbed, Exchange Roller Kit
Weight:
50.2 lbs. (free shipping!!!)
Power Consumption
95 Watts or less (Energy saving mode: 1.6 W or Less)
Suggest Daily Volume:
25,000 scans
Protect your investment with a 12 month
factory warranty extension from Canon.
Best Sellers


Epson DS-530

35/70 ipm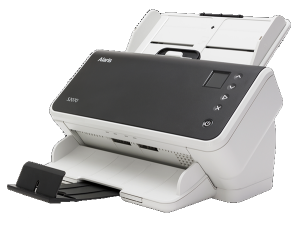 Kodak s2050
50 ppm/100 ipm
3 Yr. Wty.


Espon DS-870
70 ppm/140 ipm
3 Yr. Warranty


Panasonic
kv-s1057C
65 ppm/130 ipm
3 Yr. Warranty


Fujitsu fi-7260
Flatbed scanner
60 ppm/120 ipm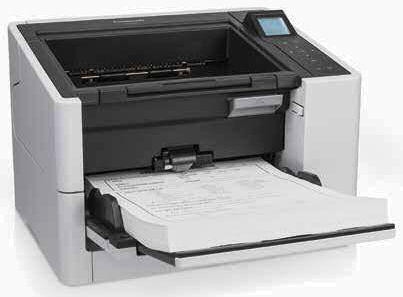 Panasonic
kv-s2087
85 ppm/170 ipm
3 Yr. Wty

Kodak
i3450 w/flatbed
90 ppm/180 ipm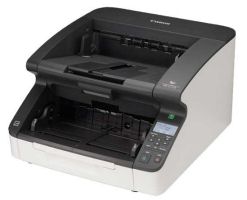 Canon
dr-G2110
110ppm/220ipm
11"x17"scans
Best Sellers