Epson SureColor T3170
24" Wide Format Printer
Epson SureColor
T3170 Wide Format Printer
List Price
$995.00
Your Price
$995.00
Next stock shipment is due in late June.
4 color Inks
Can ONLY use 26 or 50 ml
color cartridges
for "infrequent" printing.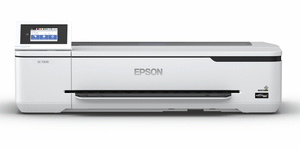 A1/D Size prints in as fast as 34 seconds
Ink included in the box
Ultra-small footprint
Holds 26 ml or 50 ml Color cartridges
Black 50ml or 80ml
Due to packaging, this printer only ships via freight, a shipping charge will apply.