Kofax VRS Elite Software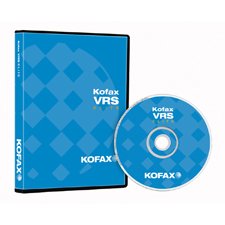 Kofax VRS Elite Software Version 5.1
Kofax VirtualReScan® (VRS) Elite is Kofax's patented image enhancement and perfection software. Kofax VRS Elite reduces the time involved in manual document preparation and enhances the quality of scanned images, dramatically improving both manual scanning productivity and the efficiency of document capture processes. High quality images are critical as they can significantly impact the success of downstream data extraction and retrieval needs.
Kofax VRS Elite does NOT read bar codes or patch codes. Only Kofax Express does
Reduce Document Preparation
Kofax VRS Elite dynamically evaluates each page and automatically applies the correct image quality settings including enhancement, deskew, orientation, cropping and format.
Capture Color or Black and White
No sorting out black and white documents. No inserting separator pages. Kofax VRS Elite automatically determines how to handle your color documents without changing scanner settings.
Improve Speed and Accuracy
Fewer manual tasks and less operator intervention means faster scanning and processing – including improved accuracy of either OCR and/or ICR character recognition. -Note this software improves accuracy by cleaning up the images, it does NOT have or perform OCR or ICR as a feature. Kofax Express can perform OCR.
Produce a Perfect Image Every Time
Kofax VRS Elite eliminates the need to rescan by automatically correcting images for you. It also provides simple tools to make quick repairs without ever touching the original document.
Enable Effective Distributed or Remote Scanning
Kofax VRS Elite adds centralized management and helps ensure that scans at your remote sites are of the highest quality.
Easy To Use With a Rapid Payback
Kofax VRS automatically enhances any document irrespective of color, size, contrast, condition or content to increase operational efficiency while producing consistent, high quality images.
Intelligent Rotation
Simply drop a batch of documents into your scanner and let Kofax VRS Elite analyze the content on each page and determine which side is up.
Managed Software Deployment
Manage, distribute and install Kofax VRS Elite software from a central server using Windows Installer and easily apply patches.
Hole Punch Removal
Eliminate hole punch markings by filling holes with the surrounding page color.
Color Detect
Detect and retain color in mixed batches of color and black-and-white documents without presorting.
Blank Page Deletion
Intelligently delete blank pages when you scan a batch of single-sided and double-sided documents.
Color Smoothing
Normalize the background color of any document or replace it with white.
Perfect Images
Get process ready images with superior image quality, making scanning easier for your users and enabling better recognition and extraction rates.
Automatic Crop and Deskew
Automatically crop and deskew each image based on the edges of the original documents – available on all Kofax VRS Elite certified scanners.
Easy to Use
Just press scan and let Kofax VRS Elite do the rest, without special operator knowledge of scanning, special filters or image enhancement.
Network-friendly Images
Suppress noisy backgrounds and shaded areas, resulting in ultra-compact image files that are ideal for display and rapid retrieval over your network.
Device Health
Monitor and report on the operating condition of your scanner.
Automatic Profiles
Automatically create and apply profiles based on document characteristics.
Managed Software Deployment
Kofax VRS Elite software can be distributed and installed from a central server.
Centralized Licensing
Easily manage and distribute your Kofax VRS Elite licenses to scan stations.
Intelligent Cleanup
Capture crisp, clean images from your most challenging documents, including blueprints, wrinkled paper and security paper.
Improved Recognition
Dramatically increase the accuracy of your character recognition (OCR and ICR) software by delivering it cleaner images.
Scan at Rated Speed
Get all the features of Kofax VRS Elite while running your scanner at rated speed, regardless of scan mode (black-and-white, grayscale or color) or interface (Kofax, ISIS or TWAIN).
Best Sellers


Canon dr-c225

25/50 ipm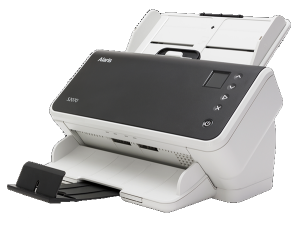 Kodak s2050
50 ppm/100 ipm
3 Yr. Wty.


Fujitsu fi-7160
60 ppm/120 ipm


Panasonic
KV-S1057C
65 ppm/130 ipm
3 Yr. Warranty


Fujitsu fi-7260
Flatbed scanner
60 ppm/120 ipm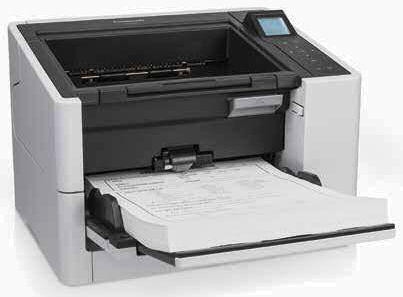 Panasonic
KV-S2087
85 ppm/170 ipm
3 Yr. Wty

Kodak
i3450 w/flatbed
90 ppm/180 ipm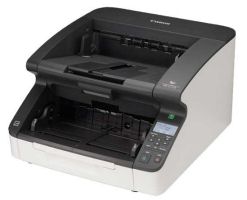 Canon
DR-G2110
110ppm/220ipm
11"x17"scans
Best Sellers