Panasonic KV-S4065C scanner
We have 1 unit that was REFUSED for delivery. This unit was never opened and the box is in mint condition. The customer cancelled the order when the project was suspended.
KV-S4065CL
Up to 65 ppm/130 ipm, Speed Color Duplex Scanner

Scans up to
Legal size
(8.5"x14")

List Price
$6,395
Your Price
$3,199

Or call us for a quote
1-877-4935
The legal size CL, and the wider CW series
300-page automatic document feeder
Up to 600 dpi optical scanning resolution
Automatic Binary / Color distinction
Panasonic Image Enhancement Technology
USB 2.0 Interface
Stapled Document Detection
Ultrasonic double-feed, empty, size, jam detection
Intelligent Feed Control
Long Paper Mode
30,000 documents per day (daily duty cycle)

The KV-S4065C series of high speed color scanners incorporate exceptional features and performance into a powerful, robust scanning solution
KV-S4065Cx Scanner Specifications
Rated Speed
KV-S4065CW:
Landscape: 80 / 160 (B/W & Color - 200 dpi, Letter)
KV-S4065CL:
Portrait: 65 / 130 (B/W & Color - 200 dpi, Letter)
Scanning Method
Hybrid Contact Image Sensor Technology (Front and Back)
Incorporating 3-Line CCD image sensor and
dual fluorescent white lamps
Selectable black and white background reference
Image Output
B/W, Grayscale,Color,Multi-stream
Paper Scanning Sizes
Min.: 1.9" x 2.75"
(CW Model) Max.: 11.7" x 100"
(CL Model) Max.: 8.5" x 100"
Long paper mode: 100"
Paper Scan Weights
Thin mode: 5-13 lbs.
Normal mode: 13-42 lbs.
Thick mode: 42-56 lbs.
Auto mode: 5-42 lbs.
Maximum Resolution
600 dpi optical (scalable from 1-600 dpi)
Daily Duty Cycle
10,000 pages
Double Feed Detection
Ultrasonic Sensor (1)
Color Dropout
Red, Green, Blue & Multi Color
Also Included:
CD ROM: Operation manual,Installation manual,
RTIV manual,PIE manual,User Utility manual,
Control sheet,RTIV Capture software,
ISIS/TWAIN driver software,User Utility software
QuickScan Pro demo application software.
Power cord,USB Cable and blower,
roller cleaning paper,shading paper
Image Controls:
Image Emphasis (5 steps),Gamma Correction,
Dynamic Threshold, Automatic Separation,
Noise Reduction,Shadow AutomaticDe-skewing,
Automatic Cropping, Mirror Image,
Monochrome Reversing, Automatic Bitonal/Color Detection,
Automatic MultiColor Dropout etc.
Other Functions
Control Sheet
Patch code detection (Type 2,3 T) (ISIS driver)
Barcode detection (ISIS driver)
Imprinter Model Option
Post or Pre-Scan KV-SS014
External Dimensions
18.7"W x 23" D x 13.0" H
Best Sellers


Canon dr-c225

25/50 ipm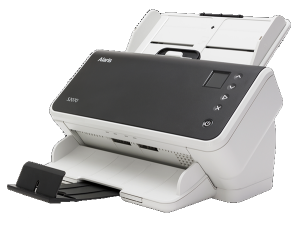 Kodak s2050
50 ppm/100 ipm
3 Yr. Wty.


Fujitsu fi-7160
60 ppm/120 ipm


Panasonic
KV-S1057C
65 ppm/130 ipm
3 Yr. Warranty


Fujitsu fi-7260
Flatbed scanner
60 ppm/120 ipm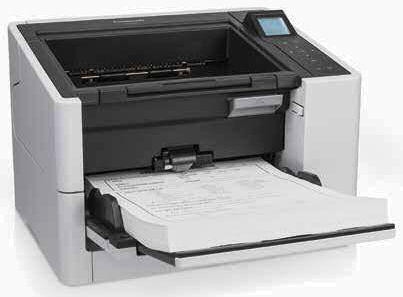 Panasonic
KV-S2087
85 ppm/170 ipm
3 Yr. Wty

Kodak
i3450 w/flatbed
90 ppm/180 ipm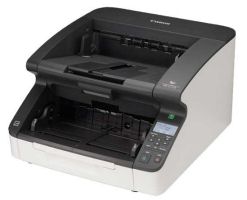 Canon
DR-G2110
110ppm/220ipm
11"x17"scans
Best Sellers