The Panasonic KV-S1025C-S Scanner
26 pages per minute or 52 images per minute (in duplex mode)
KV-S1025C-S-V

List Price
$1095
Discontinued.
KVS-1025C-S Scanner
Specifications
Automatic Document Feeder
50 pages
Scanning Resolution
100-600 dpi (10 dpi step)
Optical: 600 dpi
Scanning Method
3-Line Color CCD w/ white Fluorescent lamp
Scanning Speed -Simplex
B/W 26 ppm (Letter, Portrait, 200 dpi) Color 26 ppm (Letter, Portrait, 200 dpi)
Scanning Speed -Duplex
B/W 52 ipm (Letter, Portrait, 200 dpi) Color 52 ipm (Letter, Portrait, 200 dpi)
Paper Sizes
1.9 x 2.8 in. to 8.6 x 101.6 in.
Up to 8.5 x 101.6 in.
Image Compression
Available: Color: JPEG; Monochrome G3 and G4
Power Requirements
AC 100 - 120V, 50 / 60 Hz,
AC200-240 V 50/60 Hz
Image Control
Automatic Binary/Color Distinction, Multi Color Drop Out, Blank Page Removal,Double Exposure, Smooth Background, Automatic Cropping, De-skewing,Dynamic Threshold, White Level From Paper
More Image Control
Image Emphasis (5 steps),Gamma Correction, Automatic Separation, Noise Reduction, Shadow Removal,Mirror Image, Monochrome Reversing, 2-Page Separation and much more
In the box
CD-ROM: Drivers and Utilities for Windows / Manuals,Driver software ISIS / TWAIN,Application software Image Capture Plus software*4,Installation Guide, Feed Tray, Mixed batch card guide (Pre-installed),AC adaptor & Power Cord, USB Cable
Specifications are always subject to change without notice
Best Sellers


Canon dr-c225

25/50 ipm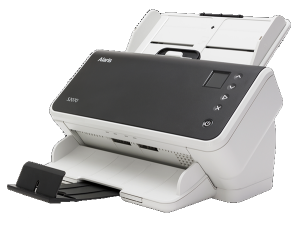 Kodak s2050
50 ppm/100 ipm
3 Yr. Wty.


Fujitsu fi-7160
60 ppm/120 ipm


Panasonic
KV-S1057C
65 ppm/130 ipm
3 Yr. Warranty


Fujitsu fi-7260
Flatbed scanner
60 ppm/120 ipm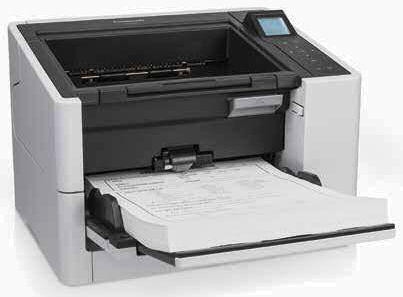 Panasonic
KV-S2087
85 ppm/170 ipm
3 Yr. Wty

Kodak
i3450 w/flatbed
90 ppm/180 ipm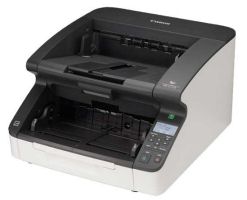 Canon
DR-G2110
110ppm/220ipm
11"x17"scans
Best Sellers