Panasonic KV-S5055C scanner
This model has been discontinued
09/15/14.
Please see the new KV-S5076H
KV-S5055C
Up to 90 ppm/180 ipm,
High Speed Color Duplex Scanner
High Speed Color Duplex Scanner With ADF
200-page automatic document feeder
Up to 600 dpi optical scanning resolution
Automatic Binary / Color distinction
Panasonic Image Enhancement Technology
USB 2.0 Interface
Switchable Black or White Reference
Ultrasonic double-feed, empty, size, jam detection
Switchable straight or drum paper paths
Pre-Scan and Post-Scan imprinter option
ISIS. certified drivers, TWAIN compliant
KV-S5055C
Scanner Specifications
Scan Modes
Simplex / Duplex
Rated Speed
75 / 150 (B/W & Color - 200 dpi, Letter, portrait)
90 / 180 (B/W & Color - 200 dpi, Letter, landscape)
Paper Size
Min.: 1.9" x 2.75" Max.: 12.01" x 100" Long
Maximum Resolution
600 optical
Daily Duty Cycle
8,000 pages
Standard Memory
32MB
Color Dropout
Red, Green, Blue & Multi Color
Imprinter Model Option
Pre-Scan KV-SS014
Included Accessories
CD-ROM: Device Drivers,Operation Manual,
Installation Manual,Control Data Sheets,
Image Capture Plus software,
ISIS/TWAIN Drivers,User Utility,
EMC QuickScan Pro (demo).
Install manual, power cord,
cleaning paper,shading paper,
USB Cable (2.4m),Blower Brush
Stapled Document Detection
Multiple sensors are used to detect various types of stapled documents, and to immediately stop the scanner when a stapled document is detected. This minimizes damage to both the document and the optical glass
Warranty
THREE Year Exchange
Double Feed Detection
Ultrasonic
Double Feed skip key
Sometimes when double-fed documents are mis-detected due to affixed labels or thicker paper. In this case, simply press the Double Feed Skip key on the control panel and the unit will continue scanning.
Ionizer
The ion-filled breeze created by the ionizer neutralizes the electrical charge on the documents being scanned and reduces the amount of paper dust that clings to the surface of the optical glass.
Dimensions
13.4"x18.5"x17.5"
Operating Systems
Windows XP, Vista, 7,8 And Server 2003,08,12
Best Sellers

Kodak i1150

25/50 ipm
Kodak i2420
40 ppm/80 ipm
3 Yr. Wty.


Fujitsu fi-7160
60 ppm/120 ipm


Panasonic
KV-S1057C
65 ppm/130 ipm
3 Yr. Warranty


Fujitsu fi-7260
Flatbed scanner
60 ppm/120 ipm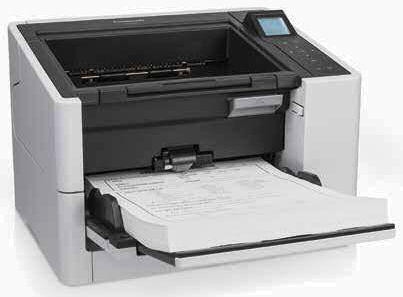 Panasonic
KV-S2087
85 ppm/170 ipm
3 Yr. Wty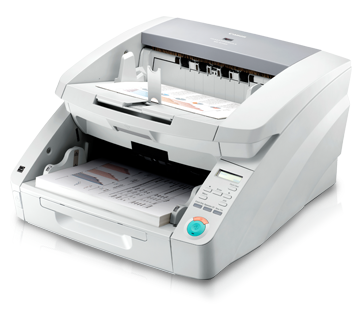 Canon
DR-G1100
100ppm/200ipm
11"x17"scans

Kodak
i3450 w/flatbed
90 ppm/180 ipm
Best Sellers