The Kodak i1400 Series Document Scanners
i1410
Simplex
60 pages per minute (ppm)
12,000 pages per day
List Price
$ 3995.00
Discontinued
i1420
Duplex
70 pages per minute (ppm)
15,000 pages per day
List Price
$ 4995.00
Discontinued
i1440
Duplex
75 pages per minute (ppm)
16,000 pages per day
List Price
$ 5995.00
Discontinued
Scanners that stand up to the challenge
Documents aren't always the perfect size, shape or quality for scanning. Which is exactly why the new Kodak i1410, i1420 and i1440 Scanners are perfect for scanning all your documents.
Our tabletop i1400 Series Scanners easily handle everything from small cards to very long printouts. And they provide the competitive edge your business needs with speeds up to 75 ppm/150 ipm, enhanced Perfect Page image quality, great ease of use and awesome productivity.
Scan documents up to 34 in. long and everything from onion skin to card stock
.
Optional A3 and A4 "tethered" flatbeds connect and disconnect in seconds for convenient scanning of bound materials.
Long document mode (i1440)—scans documents up to 6.1 m (20 ft.) and beyond!
Special document mode (i1440)—auto-feeds even irregularly shaped documents
Enhanced image quality with the latest Perfect Page imaging
Automatic color detection—based on document content, automatically outputs images in color, grayscale or black-and-white
Background color smoothing—removes variations in background color
Improved color accuracy—enhances images for truer, more consistent colors
Interactive color output adjustment—allows users to adjust brightness, contrast and color balance to their personal preference
Automatic orientation—based on document content, automatically orients the scanned image correctly for reading
Photo extraction (i1440)—automatically locates, extracts and outputs a photo as a separate image file
Trainable electronic color dropout (i1440)—"learns" up to three irrelevant background form colors to drop out
Segmented black-and-white output (i1440)—optimizes the image quality of text and photo regions independently, allowing photos to be rendered with more detail and clarity
"Ease of use" couldn't be any easier
Smart touch feature—allows you to scan to file, e-mail, publishing or other desktop applications with just one click
USB 2.0 interface—provides easy connectivity and fast image transfer
Toggle patch (i1440)automatically switches between black-and-white and color scanning "on the fly"
Post-scan document imprinter (i1420/i1440)prints tracking information directly on documents with no speed sacrifice
Color, B/W, Grayscale scans
11"x17" & 11x 34" scanning (20' on i1440)
USB 2.0 Connection
600 DPI Optical
150 Page ADF feed tray
Best Sellers


Canon dr-c225

25/50 ipm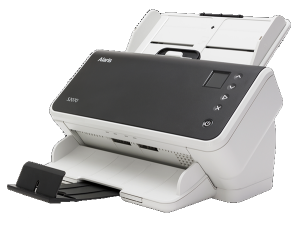 Kodak s2050
50 ppm/100 ipm
3 Yr. Wty.


Fujitsu fi-7160
60 ppm/120 ipm


Panasonic
KV-S1057C
65 ppm/130 ipm
3 Yr. Warranty


Fujitsu fi-7260
Flatbed scanner
60 ppm/120 ipm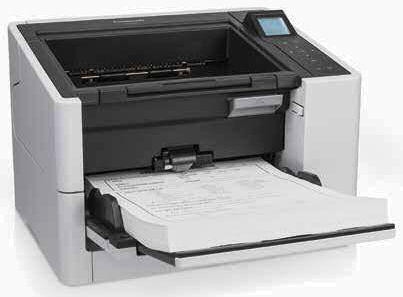 Panasonic
KV-S2087
85 ppm/170 ipm
3 Yr. Wty

Kodak
i3450 w/flatbed
90 ppm/180 ipm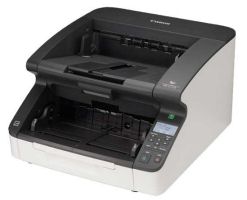 Canon
DR-G2110
110ppm/220ipm
11"x17"scans
Best Sellers