The Fujitsu ScanSnap ix500 Scanner

The ScanSnap iX500 provides PC and Mac users an effective way to greatly reduce paper clutter, storage space, and security risk associated with unmanaged paperwork at home or office. For even greater accessibility and usefulness, users can scan documents directly to an iOS or Android mobile device or tablet.
25 pages per minute 50 images per minute in Color or Black-White
One Button Searchable PDF creation
PC-less scanning to iOS and Android mobile devices
NOT TWAIN or ISIS Driver COMPATIBLE....this means you must use the software that comes with it and only that software.
Scansnap ix500 Scanner
Features
Easily Transform Paper with the Touch of a Button
Achieving organization with the ScanSnap iX500 starts with the touch of a single button and ends with a host of productivity features that keep you ahead of the stack
Searchable PDF
JPG
Word (editable)
Excel (editable)
Business Cards
Mobile
Scan Directly to Mobile Devices

Quickly bypass the computer to
scan an image enhanced PDF or JPEG file
directly to an iOS or Android mobile device or tablet*.



Fast Double-Sided Scanning

Typically, higher quality means lower performance, but the iX500 maintains a speed of up to 25 pages per minute even at 300 dpi in Color!
Built-in "GI" microprocessor

A dual-core CPU-mounted "GI" processor performs the intelligent image enhancement responsible for great looking images with dramatically faster results and more sophisticated connectivity:
Image processing: Automatic corrections and image output
Supports Wi-Fi:WPS (Wi-Fi Protected Setup) wireless LAN (IEE802.11b/g/n)

SEE REQUIREMENTS !!!

Supports USB 3.0
Advanced Paper Feeding System


Inheriting the superior paper feeding technology of our professional-grade scanners, iX500 achieves exceptional feeding reliability using "Separation Roller" technology to minimize jams and multi-feeds.
Advanced Paper Detection

ScanSnap iX500 is equipped with an ultrasonic sensor that can be turned on to help operators avoid losing images. What's more, an interactive interface allows users to easily bypass intentional double-feed such as a taped-receipt on an expense report.
Compatible with PC or Mac

The ScanSnap iX500 works on both Mac and PC operating systems, making flexibility a breeze.
Scan to the cloud
Evernote
Dropbox
Google Drive
Salesforce
SugarSync
Sharepoint (PC only)
ScanSnap Folder*

Scan 'outside-the-box' into virtually any application or
cloud service from PC.
*ScanSnap Folder is only available on PC
Productivity Software for Mac
Cardminder Business Card Software
for Mac and PC
ScanSnap iX500 can quickly scan business cards, extract the content information, and place it into editable fields that can be exported to Excel, Outlook and other contact managers.

ABBYY FineReader for ScanSnap
This popular OCR (optical character recognition) software lets you scan most printed documents directly to Microsoft® Word, Excel® or PowerPoint® and edit them. For Mac and PC.
Productivity Software for PC
ScanSnap Organizer V. 5.0

Keep all your scans neatly organized and easily accessible with ScanSnap Organizer. View and edit scans, create filing cabinets, perform searches and more. For PC only.
Accelerated Searchable PDF creation
Making PDF files searchable at the point of scanning is a great way to keep them instantly accessible and now you can create a searchable PDF at nearly the same speed as a standard PDF.
ScanSnap ix500 Scanner Specifications
Product Name
Scansnap ix500
Scanner Type
ADF (Automatic Document Feeder), Duplex color scanning
Scanning modes
Color, grayscale, monochrome,
automatic (color / grayscale / monochrome detection)3
Image Sensor
Color CIS (contact image sensor) x 2
Light Source
3 Color LED ( Red / Green / Blue)
Optical Resolution
600 x 600 dpi
Scanning Speed (A4) (1)
Auto Mode(2)
Simplex or Duplex, 25 PPM/ 50 IPM
Normal mode
Color & Grayscale 150dpi, B&W 300dpi:
Simplex/Duplex 25 PPM/ 50 IPM
Better mode
Color 200dpi, B&W 400dpi :
Simplex/Duplex 25 PPM/ 50 IPM
Best mode
Color 300dpi, B&W 600dpi :
Simplex/Duplex 25 PPM/ 50 IPM
Excellent mode (3)
Color 600dpi, B&W 1,200dpi :
Simplex/Duplex 7 PPM/ 14 IPM
Document Size
Normal Mode without Carrier sheets
A4, A5, A6, B5, B6, Business or Post card, Letter, Legal and
Custom sizes 2x2" up to 8.5x14 length.
Normal Mode with Carrier sheets (3)
Use of Carrier sheet permits the scanning of A3, B4, 11x17"
and photographs as well as those listed above.
Long paper scanning (3),(4)
34 inches in length
Paper Weight (Thickness)
11 to 56 lbs
Multi-feed Detection
Ultrasonic multi-feed detection sensor
Interface
USB 3.0 (USB 2.0/1.1 Compatible) (6)
Paper Chute Capacity(5)
Maximum 50 Sheets (letter Size at 21#)
Optical Resolution
600 x 600 dpi
Wi-Fi Interface(7)
Observed Standards: IEEE802.11b/g/n
Communication Mode
Infrastructure Mode
Frequency(8)
2.412 GHz to 2.462 GHz / 2.412 GHz to 2.472 GHz
Communication distance
Indoors, 50 meters (Recommended: indoors, within 25 m)
*May vary depending on surrounding environment and the access point to be connected
Security(9)
WPA-PSK (TKIP / AES), WPA2-PSK (TKIP / AES),
WEP (64-bit / 128-bit)
Easy Installation
WPS2.0 supported (button / PIN code)
Driver (2)
Specific driver:
• Windows®: Does not support Twain/ISIS®
• Mac OS: Does not support Twain
Software Applications (5)
Nuance Power PDF Standard, Scansnap Manager v6.5, ScanSnap Organizer, ScanSnap Receipt, ABBYY FineReader® for Scansnap 5.0, CardMinder v5.2, Scan to Microsoft Sharepoint,
Nuance Power PDF for Mac, ABBYY FineReader Express Edition for Mac 8.3, Scansnap Manager for Mac v6.3k, ScanSnap Organizer for Mac V1.1, ScanSnap Receipt for Mac V1.5
See Chart For Software Compatibility !
Compatible Operating System for Hardware
See Brochure for Compatibility Requirements !
System Requirements
See Brochure for System Requirements !
Power Requirement
AC 100 to 240V, 50 / 60 Hz
Power Consumption
USB: 20W or less, Standby: 1.6W or less,
WI-Fi: 20W or less, Standby: 2.5W or less,
Operation Environment
Temperature:41°F to 95°F (5°C to 35°C)
Relative humidity
20 to 80% (non-condensing)
Dimensions (W x D x H)(10)
11.5"W x 6.2"Dx 6.6"H
Device Weight
6.62 lbs. without power adapter
Environmental Compliance
ENERGY STAR® Compliant / ROHS (11)
Limited Warranty
1 year Limited Warranty.
Service Options
In-Warranty Upgrade - Advance Exchange
Post-Warranty - Advance Exchange Plus, Cleaning and Consumable Kit
Parts and Accessories can only be purchased from Fujitsu directly.
Best Sellers


Canon dr-c225

25/50 ipm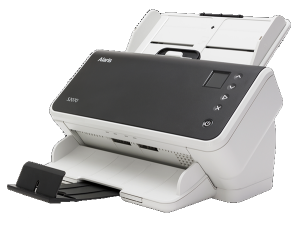 Kodak s2050
50 ppm/100 ipm
3 Yr. Wty.


Fujitsu fi-7160
60 ppm/120 ipm


Panasonic
KV-S1057C
65 ppm/130 ipm
3 Yr. Warranty


Fujitsu fi-7260
Flatbed scanner
60 ppm/120 ipm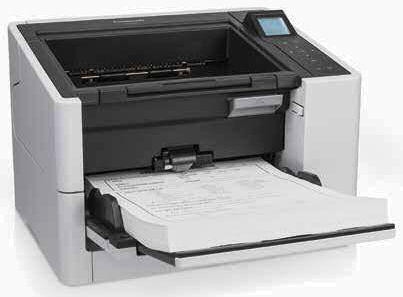 Panasonic
KV-S2087
85 ppm/170 ipm
3 Yr. Wty

Kodak
i3450 w/flatbed
90 ppm/180 ipm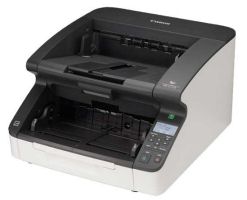 Canon
DR-G2110
110ppm/220ipm
11"x17"scans
Best Sellers